The name of this dish is a joke. My mother never named this dish, but served it often, so often in fact, I swore I would never eat it again. I found myself curious about whether or not I could recreate the recipe for other family members who did not think of it as a "goo" served over rice.
Ingredients:
2 green
bell peppers
1 yellow onion
1/2 pound peeled and deveined cooked shrimp
1 can sliced water chestnuts
1T soy sauce
2T peanut oil to saute vegetables and shrimp
1 can Cream of Mushroom soup
1C rice and enough water to cook it (1 1/2C)
Directions: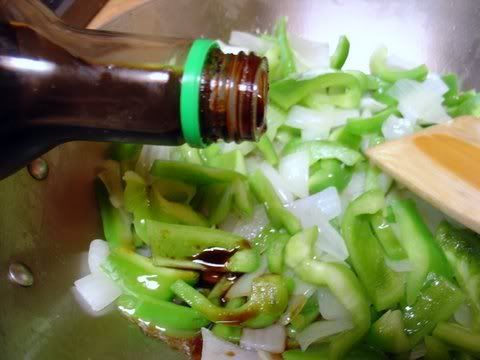 Coarsely chop the peppers and onion and saute in the peanut oil over high heat for 3 minutes, then add the soy sauce, stir, add shrimp, and saute another minute.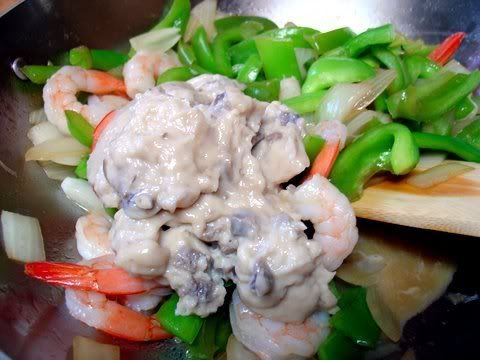 Add the can of soup and half drained water chestnuts, stir and lower the heat to a simmer. Cook covered for 5 minutes, then uncover and stir until the "sauce" is smooth and reduced to the consistency you prefer. Serve over rice. Mom used white rice, but I decided to use black rice for a more dramatic color contrast.