Sometimes the oddest things are the impetus for creating a new recipe. After carefully breaking candy canes for the top of my mint fudge recipe I realized I had accidentally picked up fruit flavored candy. Who in the heck would do that to a candy cane? I was forced to go to Plan B, as soon as I could think of one. It took all day.
If it was going to be a fruit flavored fudge, dried fruit might work as an additional ingredient to bulk it out, since nuts wouldn't work. I knew I had white chocolate in the house but had forgotten that there also was lemon flavored chocolate. I decided to use dried apricots and cranberries and Peach Schnapps to punch up the fruit flavors, but the lemon was a bonus.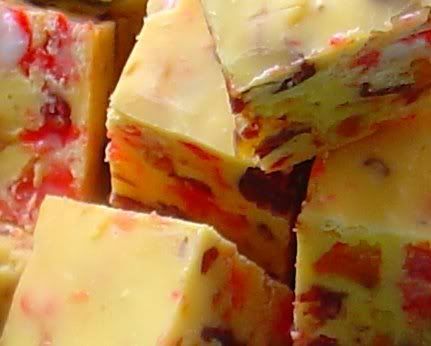 Ingredients: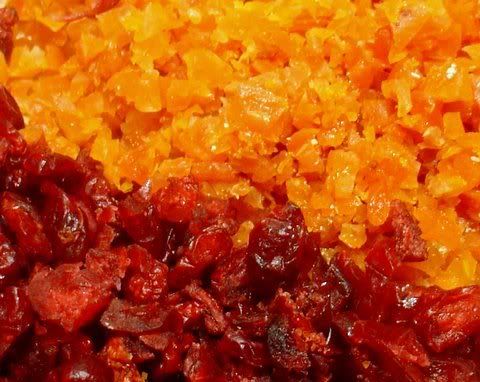 1 pkg

Starburst

candy canes
12 oz.

Guittard

lemon flavored chocolate
6 oz.

Guittard

white chocolate
14 oz. sweetened condensed milk
2T Peach Schnapps
4 oz. dried apricots
4 oz. dried sweetened cranberries
Directions: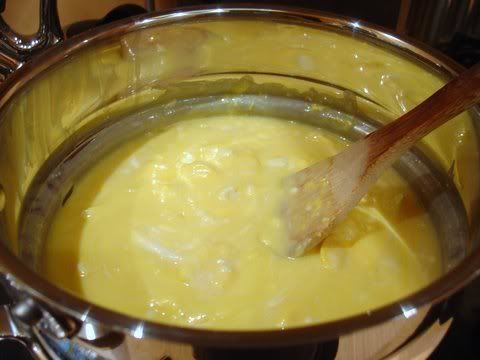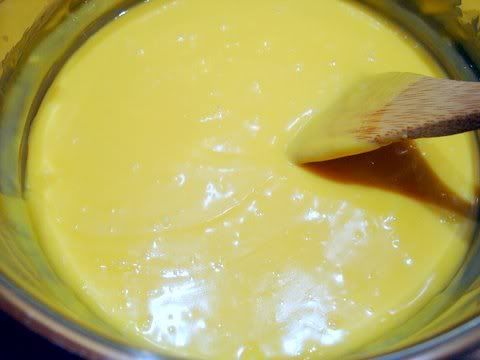 Melt the chocolates and condensed milk in a double boiler until they are smooth, then take off heat. Stir in the schnapps until it is fully incorporated into the chocolate mixture. Beat with a wooden spoon until the gloss becomes a bit dull.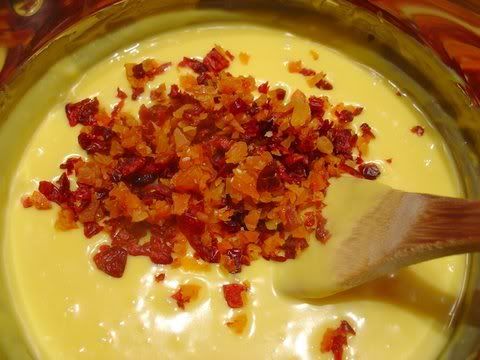 Add the fruit and thoroughly mix into the chocolate, then add the crushed candy and stir until all fruit and candy is coated
with the chocolate mixture. Place into a parchment lined 8"x8" pan and refrigerate until it is firm enough to cut.