In case you wondered how to use the balsamic fig jam, here's a perfect example. In this application it's used as a condiment over a cheese spread of Gorgonzola Dolce and Mascarpone cheeses.
Ingredients:
8 oz. Gorgonzola Dolce cheese
6 oz. Mascarpone cheese
phyllo cups*
balsamic fig jam*
chopped pecans
Directions: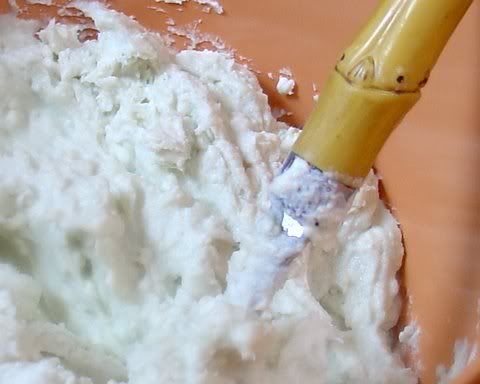 Take the cheese out of the refrigerator and allow it to warm up to rrom temperature, then combine with a fork until smooth and well blended (a small amount of milk may help in this effort). Add a dollop of the cheese to the bottom of the phyllo cup and layer on a small amount of the fig jam, then sprinkle on toasted pecan pieces or if you prefer, layer on a pecan half. I have used spoons for the cheese, but have discovered that a very small scoop that self releases is a much easier tool to employ for this job.
*For additional ingredients and directions:
Please refer to Goat Cheese Honey Phyllo Cups for the ingredients and directions on preparing the phyllo cups. The Balsamic Fig Jam is listed under condiments.