This has to be my favorite risotto as I keep going back to it again and again. While the recipe is a classic taught to me by Fr. Luciano Lodolini, the proportions are my contribution.
Ingredients: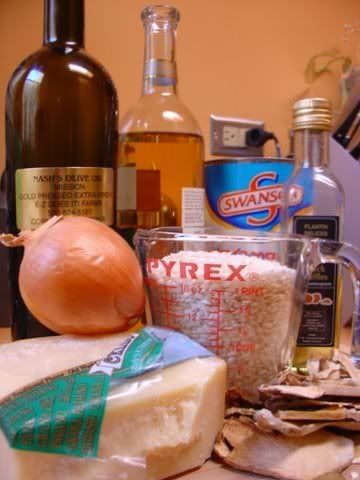 2C arborio or carnaroli rice
one medium yellow onion
1/2 cup dried porcini mushrooms
1/2C extra virgin olive oil
3/4C dry white wine (Chardonnay or Pinot Grigio)
6C chicken stock
1C freshly grated parmigiano or grana padano cheese
white or black truffle oil (optional)
Directions: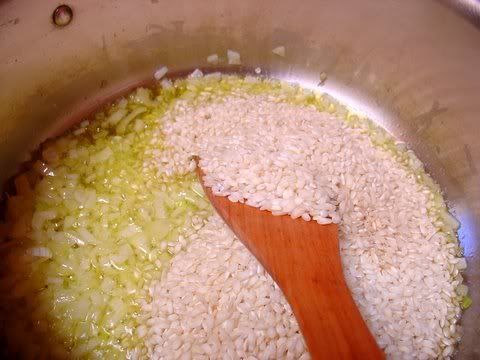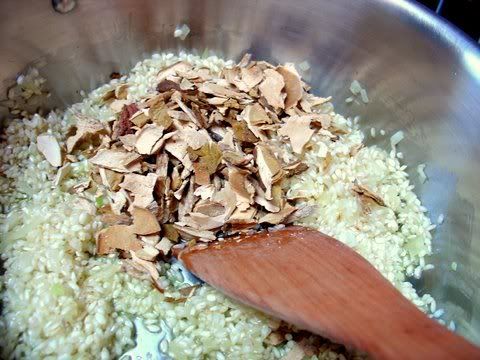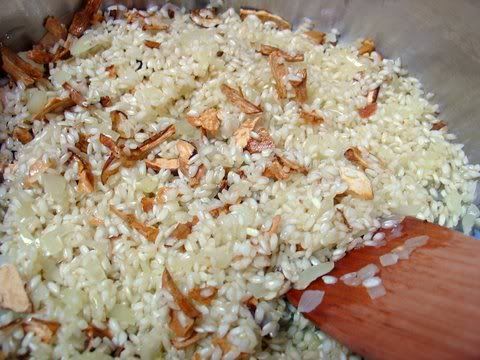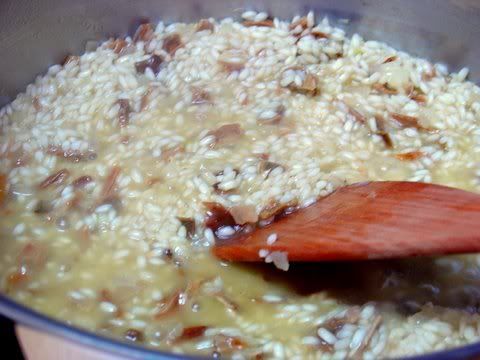 Heat the chicken stock. Cut the onion into a fine dice and set aside. Crumple the dried porcini into small pieces and set aside. In a 6 quart saute pan, heat the olive oil and saute the onion, add the rice and saute until the rice has a white opaque look to it. Add the porcini, stir, then add the wine.
Preparation Notes:
The first photo ( click to enlarge) is good at showing the opaque quality you are looking for after you have sauteed the rice sufficiently. The second is a good indicator that the rice is absorbing the wine and stock. If you ever wondered when you should add more stock, it is when the starch is forming streaks on the bottom of the pan. If you prefer your risotto very al dente, you may wish to test it before adding the last of the chicken stock.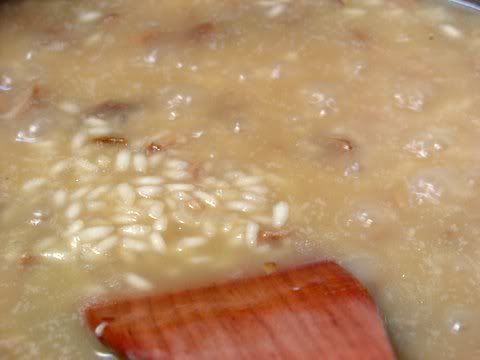 After the wine is fully absorbed, add a ladle or two of the hot chicken stock. Stir, let it absorb and add another ladle. Continue until all the stock is absorbed.
Take the pan off the heat and add the grated cheese. Plate and serve. I often use more that one cup of cheese and am not a stickler on measuring it. If you look at the cheese photo and see the cubes of cheese in it, 3 of those are a good amount.
Drizzle a small amount of truffle oil over the top for an added layer of flavor.