I had a major task to accomplish with this recipe. I wanted a flavorful pasta sauce utilizing seafood that was not a traditional Italian recipe.
My bad habit caught up with me when I reproduced the recipe for these photos...since I had never written it down before, I completely forgot the fresh chopped cilantro that goes in at the end.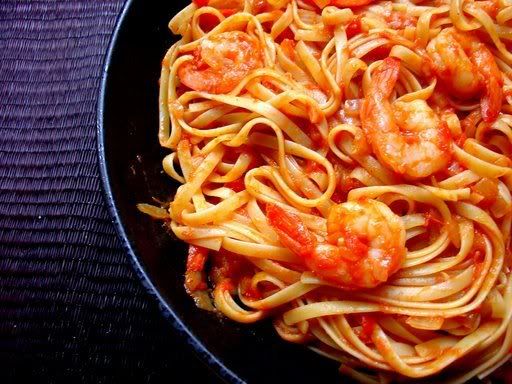 Ingredients: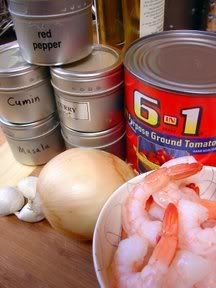 1 yellow diced onion
3 minced garlic cloves
1/4C extra virgin olive oil
1t garlic powder
1t masala powder
1t ground cumin
1/2t hot curry powder
1/4t ground red hot pepper
1 16oz. can of crushed tomatoes
1/2C water
1/2 pound cooked deveined shrimp (or raw)
1/4C chopped fresh cilantro
Directions: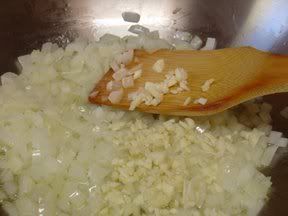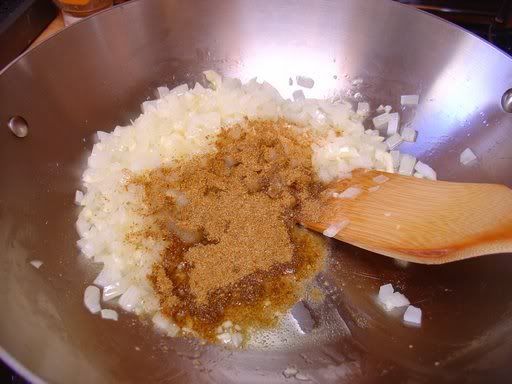 Heat the olive oil over a medium flame in a large saute pan, add onions and sweat, then add garlic and saute for a minute or so. Add the spices, stir into the onion mixture until they release their fragrance, then add the crushed tomatoes (or tomato sauce).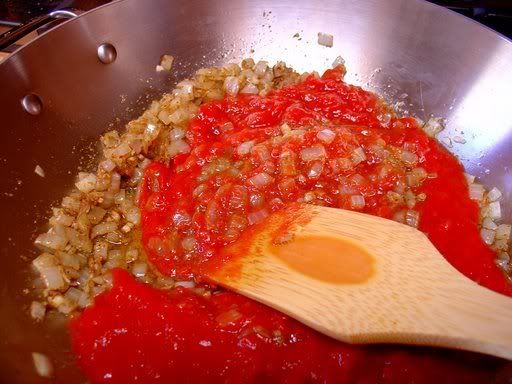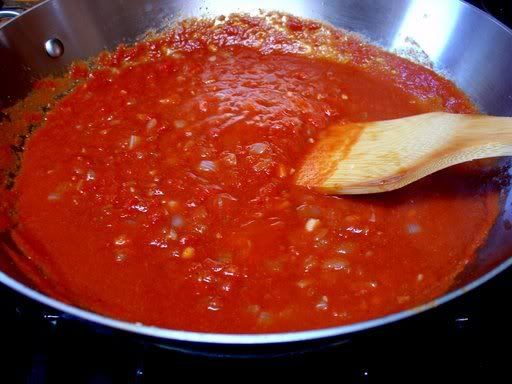 If you use pureed tomatoes, or if the sauce appears too thick you may add a small amount of water to thin out the sauce. Cook for 15 minutes over low heat, prepare your pasta and toss the shrimp into the sauce 3 minutes before the pasta is ready.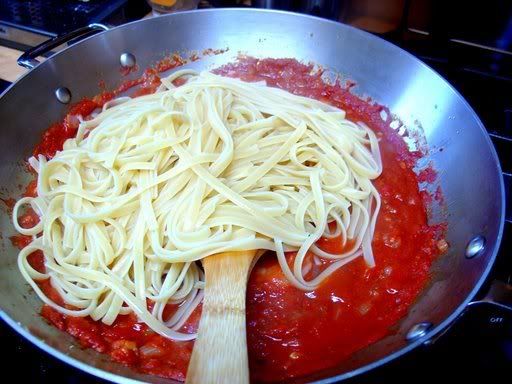 You want to simmer them in the tomato sauce until they are heated. If you cook the shrimp any longer they will become tough or rubbery. Toss in the drained pasta and incorporate the sauce throughout. Add the chopped cilantro and toss once more, then plate.