Nothing could be more often made than garlic bread, but I needed to define my own preferences in this recipe.
Ingredients: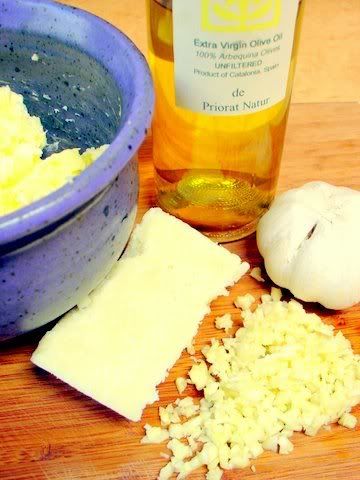 1 large loaf Ciabatta or Puglese bread
3 large cloves minced garlic
1 1/2 cubes of sweet butter
1T extra virgin olive oil
1/3C grated pecorino cheese
Alternate Ingredients:
Any of the following as a single addition would be good as a variation for the basic garlic bread:
1T chopped chives or parsley
1/2t red pepper flakes
1T truffle paste
a drizzle of any flavored oil (basil, sage, hot pepper, cilantro, rosemary, truffle, porcini) after the bread has finished cooking.
Directions: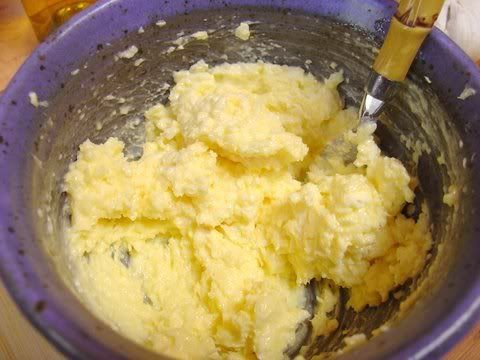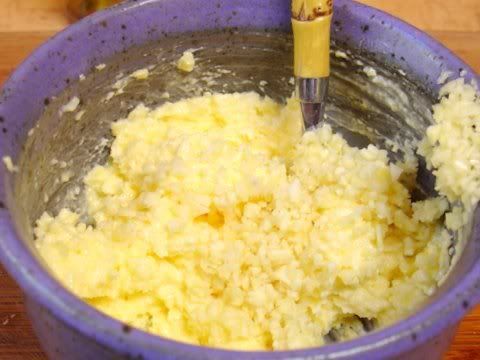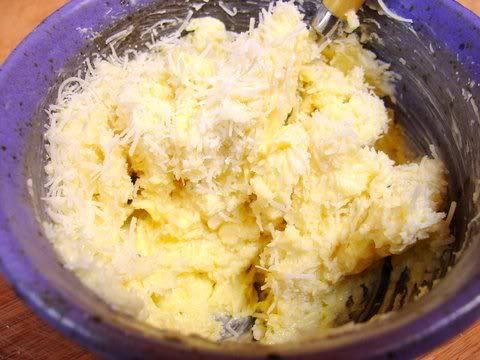 Place the softened butter into a small bowl, add the olive oil and mix. Next add the minced garlic, mix, add the cheese, mix, then if you wish to try a variation, add your last ingredient and mix together.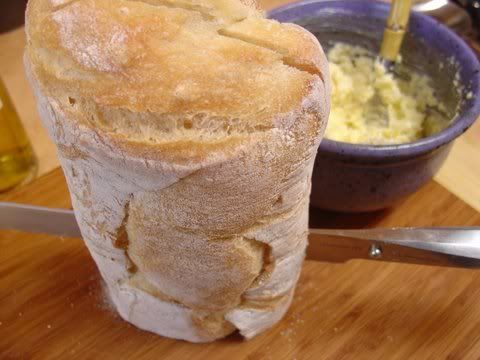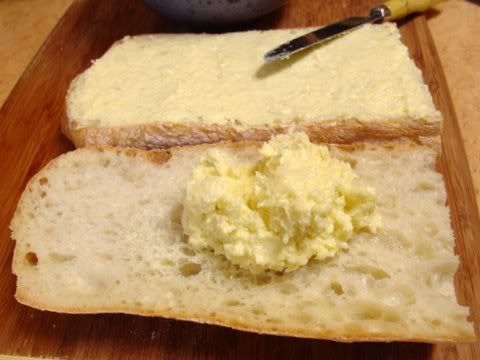 Slice the bread lengthwise and divide the mixture in half; spread the mixture evenly between both halves of the bread.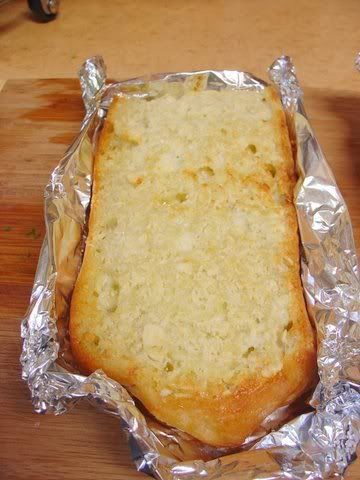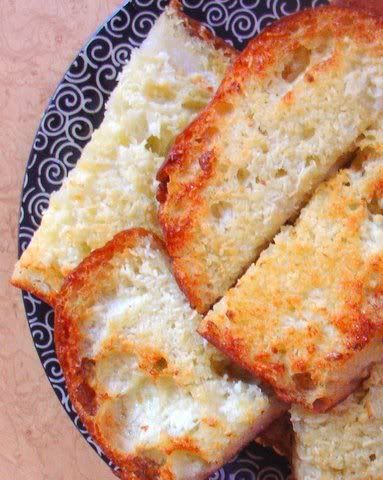 Create a tin foil sleeve for the bread, or place on a cookie sheet, and bake at 400 degrees for 10 minutes or less, until it gently browns. You may add the flavored oil just before serving.