This was my grandparent's standard frittata, although I do remember Papa making an artichoke variation once.
Ingredients: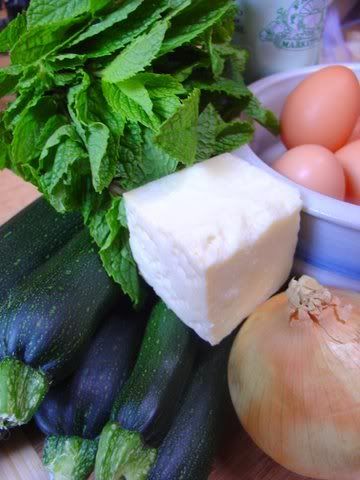 8 medium zucchini sliced into very thin rounds
1 finely diced medium yellow onion
2 minced cloves of garlic
1/4C chopped mint
8 large eggs
1C freshly grated Romano cheese
extra virgin olive oil for sauteing
Directions: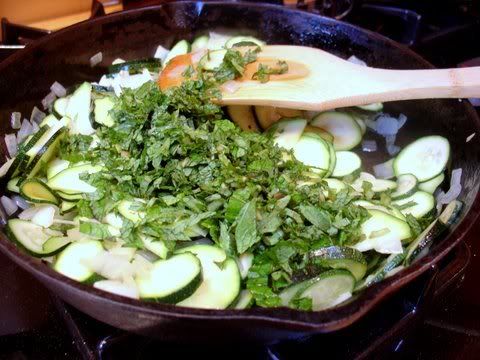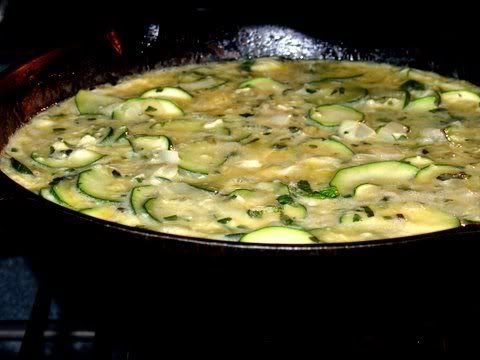 Saute the diced onion with olive oil in a large cast iron skillet over medium heat, add the garlic and saute that, then add the zucchini and saute until softened. Drain the pan, then add the chopped mint, cheese and beaten eggs. Mix thoroughly over medium heat, then put into a 325-350 degree oven until the top is lightly browned about (25-30 minutes).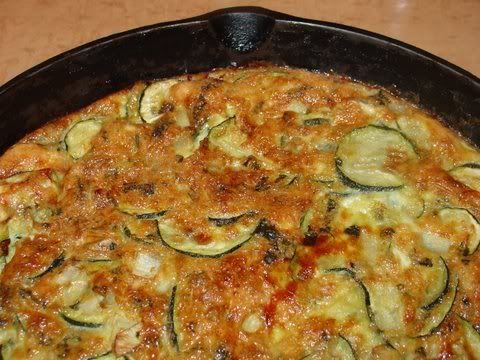 As the frittata is cooking you may notice that it is becoming uneven as in indicated in this first photo. It will even out as it cools. When the top is nicely browned, take it from the oven and allow to cool down. After it has cooled to lukewarm, cut along
the side of the pan to loosen the frittata, cover with a dish and flip to plate this dish. Since it will be upside down, you will need to do a second flip in order to get the top right side up.
This frittata is good as a side dish, light lunch served with a green salad, or cut into small squares as an appetizer. It is amazingly good at room temperature.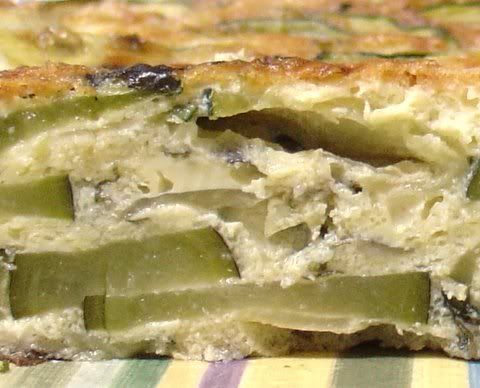 Notes: The traditional method of cooking is to use the stove top exclusively, but I find flipping it over for browning to be problematic, so I finish it in the oven. Using a non stick, straight sided, saute pan that could go in the oven would be a great help too.