Early on in my self taught cooking, I decided to try making my own cream soups after successfully using a published cream of mushroom soup recipe. It beat the heck out of Campbell's and seemed easy enough, so I embarked upon my first creamed vegetable soup using broccoli. That in turn inspired this recipe along with a bottle of chanterelle flavored oil I had been wanting to use.
Ingredients:
2 small or 1 large Cheddar cauliflower
2 stalks celery
1 large yellow onion
2 pints chicken stock or one 64oz can chicken broth
2T extra virgin olive oil
1/2 cube unsalted butter
3T flour
2/3C half & half
1t dried thyme
salt & pepper to taste
Directions: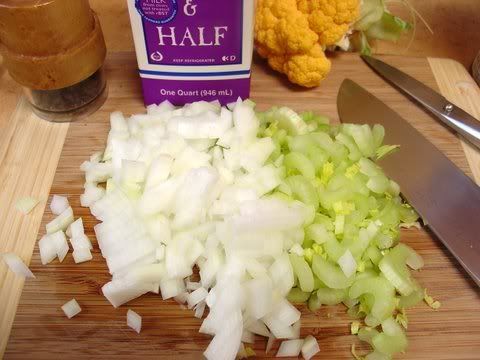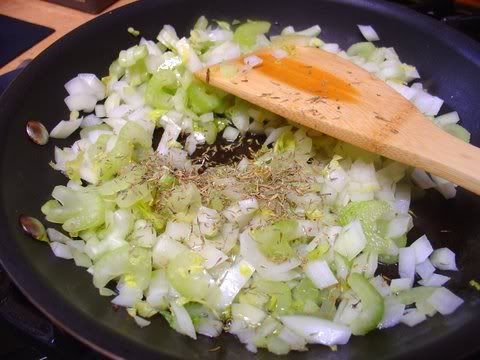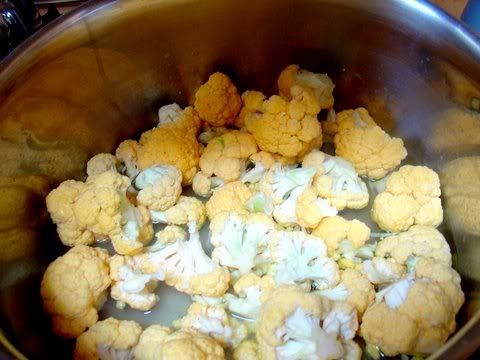 Dice the onion and celery and saute in the olive oil over a medium heat until the onions are translucent. Add the thyme, and a little salt and pepper. Break apart the cauliflower into smaller pieces, add to the chicken broth in a large pot over a high heat, and cover with a lid until tender.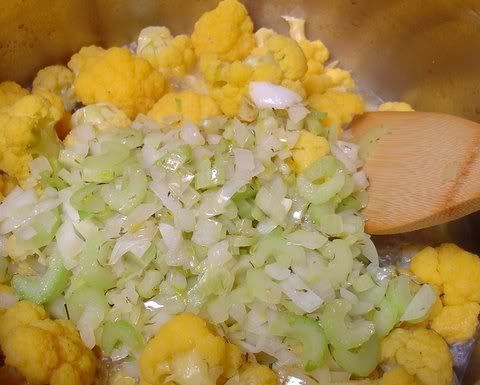 Add the onion and celery to the large pot and reduce to a medium heat. You can simmer during your next step in the recipe, then puree with an immersion blender.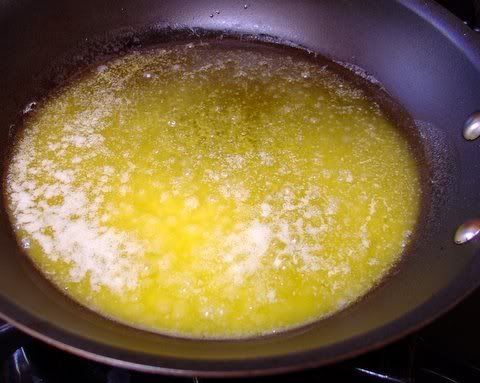 Melt the butter over medium low heat, add the flour and stir until blended, allowing the flour to cook just short of turning color. When it starts to thicken, you are just about ready to add the half & half.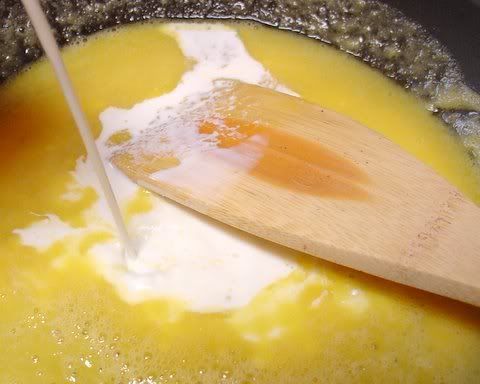 Continue to stir the flour and butter as you add the half & half to prevent lumps from forming. Cook down until you have a thickened bechemel sauce which is your base for a creamed soup. Add this to the large pot of pureed cauliflower and simmer for a few minutes. Take a taste and adjust with salt and pepper to your liking.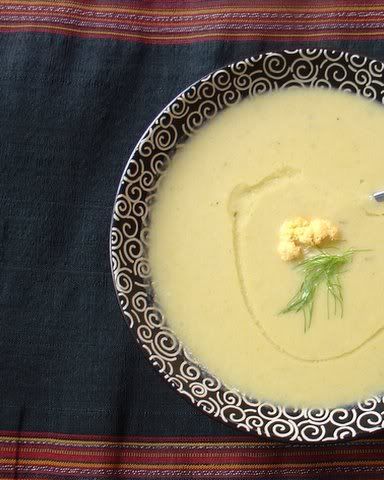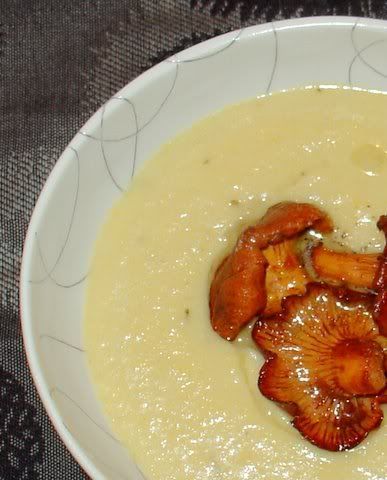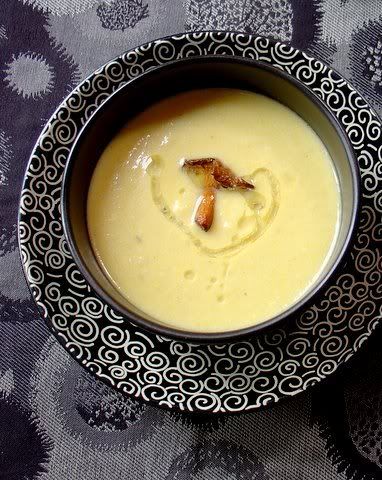 Garnish the soup with a small piece of the cauliflower so your guests know what they're about to eat, or use a sprig of parsley or fennel. My favorite garnish is chanterelle sauteed in butter.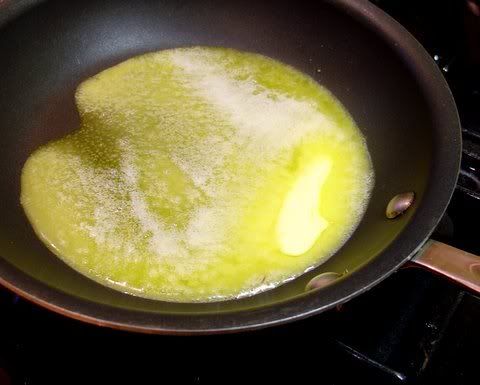 For the chanterelle garnish buy 3 small mushrooms per serving and if you are lucky enough to find it, drizzle a small amount of chanterelle flavored oil on the soup just before serving. White truffle oil makes a wonderful sub, but is much stronger so be light handed with it.