This recipe is an adaptation of the classic Fave and Pancetta sauce used in Southern Italy. If I had to guess, which I do since I don't know for sure, I'd say it was from Lazio.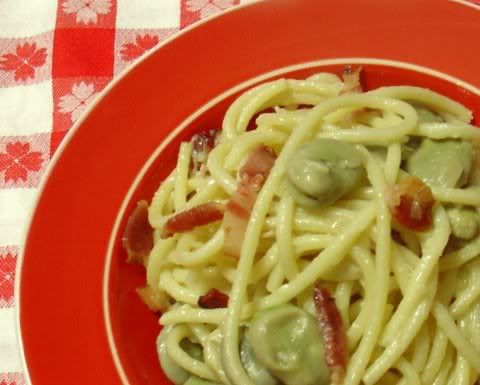 Ingredients:
4 thick cut slices of bacon
1 large shallot
2T extra virgin olive oil
1C broad beans (fave)
1 pound spaghetti
Freshly grated Romano cheese to taste
Directions: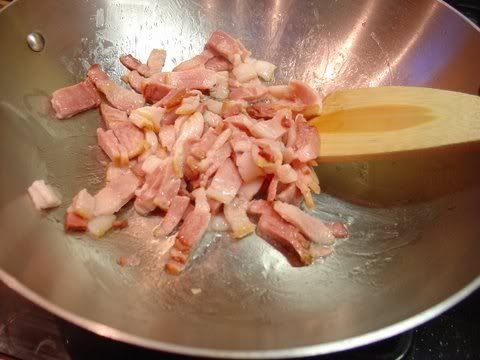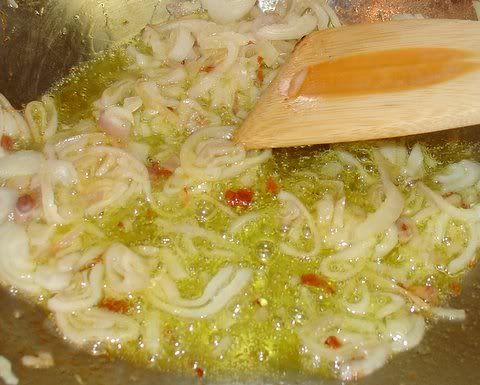 Cut the bacon into large dice and saute over medium heet to render the fat, drain and set aside. Saute thinly sliced shallot in the olive oil until softened, then add the fave and saute for a minute or two, lower heat, cover pan and cook until fave are tender.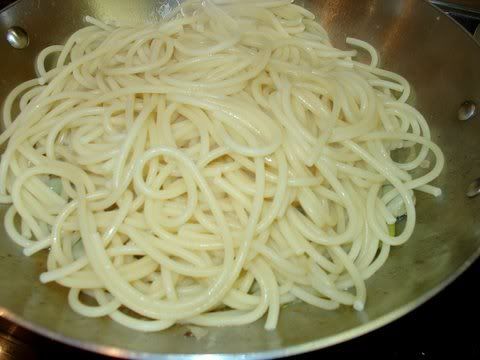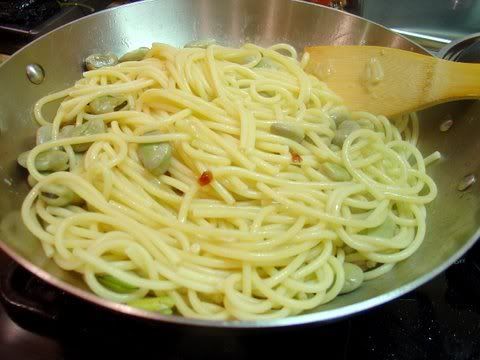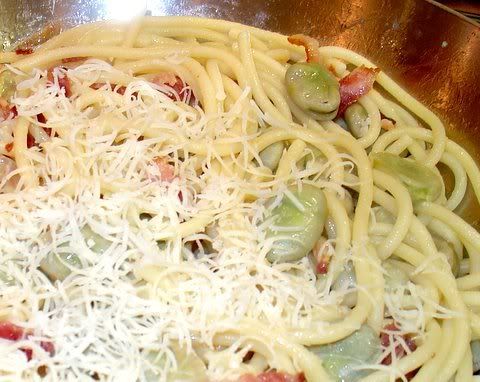 In the interim, boil a pot of water and add pasta just before the fave are fully cooked. Drain the cooked pasta and add the bacon to the pan you have been using to cook the beans, then add the pasta and stir to fully incorporate all of the ingredients. Finally add some Romano cheese and stir once again. Plate and serve.