After years of eating and enjoying porcini risotto, the recent duck acquisition and resultant duck stock inspired me to make this recipe. I hoped the addition of the small amount of liver would make this recipe rich tasting and it worked. I am completely out of freezer space so the stock needed to be used and this was a grand way to do just that.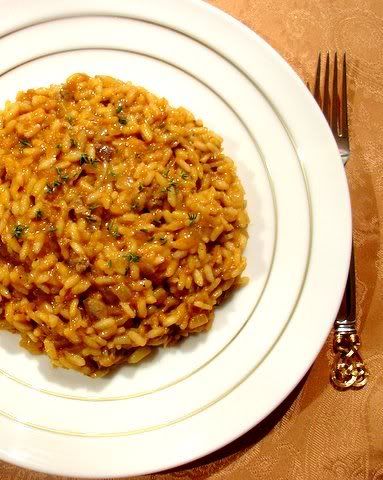 1 1/2C arborio rice
4C duck stock
1 medium yellow onion
2 cloves garlic
3T extra virgin olive oil
1duck liver
3oz cooked & shredded duck meat
1T tomato paste
2t fresh thyme leaves
1C freshly grated parmigiano
Directions: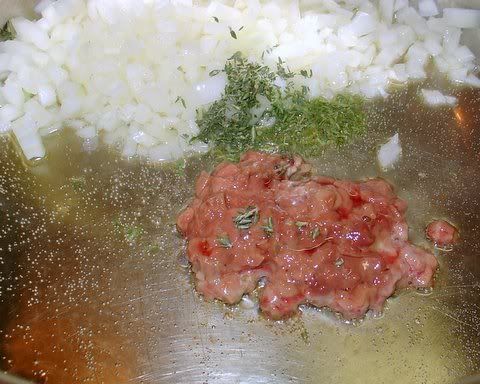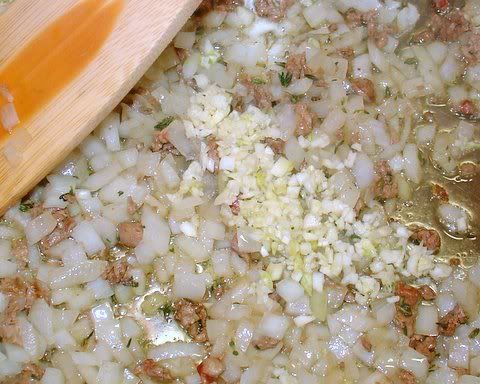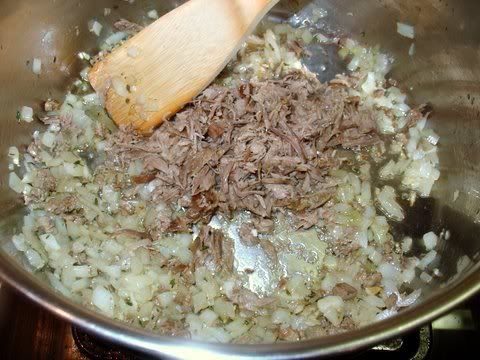 Heat the stock, then start chopping the onion into a fine dice. Heat the olive oil in a wide bottomed pan and saute the onion, then add half the thyme, reserving the rest for finishing the risotto. Finely chop the duck liver and saute with the onion and herb, when cooked, add the garlic, saute it and
add the shredded duck meat, that in this case was reserved from the necks that were roasted and used for stock. Stir to incorporate all the ingredients. Add the rice and
Next comes the tomato paste, add to the pot and cook in one spot for a few minutes. Add the rice, then saute until the rice becomes opaque.
Start adding the wine and stir it in until completely absorbed. You'll see streaks of starch in the pan when that happens.
Add one cup of hot stock at a time, until the rice has absorbed it fully.
When the rice is cooked to suit your taste, take it off the heat and add the parmigiano cheese. Plate and sprinkle with the last half of the fresh thyme leaves.
This recipe makes enough risotto for 4 as a starter.