After one success with a departure from a standard recipe, it's easy to keep going and put your personal stamp on variations. That's why I developed this recipe. It was so easy to be creative as long as I kept proportions the same as a standard recipe. I did discover that white chocolate and flavored chocolates made with it were softer than a dark chocolate, so I eliminated butter from most recipes I've developed with white or flavored white chocolate in order to keep the texture firm, only adding it if the chocolate seized during the melting phase.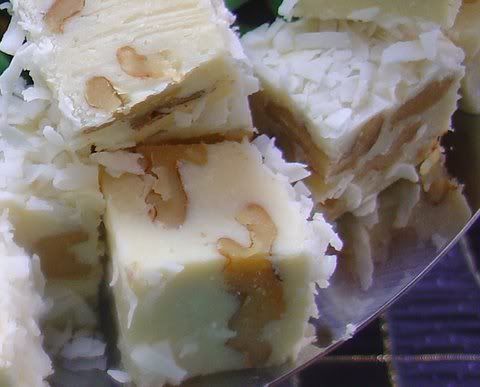 18 oz. white chocolate
14 oz. sweetened condensed milk
1 oz. butter
1T coconut extract
2T

Galliano

liqueur
1C fine shredded coconut
2C walnuts
Sweetened shredded coconut
Pour the condensed milk into the double boiler set on medium low heat and add the chocolate. Stir with a wooden or bamboo spoon until the chocolate melts completely, then take it off the heat and stir in the

Galliano and coconut extract

until it is fully incorporated.
After the

Galliano

is mixed in, beat the fudge with the spoon until it looks dull and has lost the high gloss of melted chocolate. Add the coconut and walnuts and stir them in so they are evenly distributed throughout the fudge. Pour into a parchment lined baking pan, 9" round or 8X8" square and if you so desire, sprinkle course grated, sweetened coconut on top before putting into the refrigerator to cool down.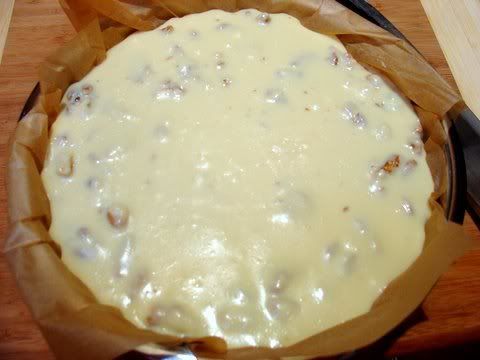 Note: the next time I make this, I'll try it without the coconut on top as it did not adhere well.