It didn't take any time at all to come up with this recipe. It's my simple seafood linguine and I break all tradition by adding cheese to it. I do it covertly, while the sauce is still cooking, so the cheese can melt into it. Papa would not have approved!
Ingredients:
3/4 lb. peeled, deveined raw shrimp
1/2 cube sweet butter
2T extra virgin olive oil
4-6 finely minced cloves of garlic
3 fresh sage leaves
2T freshly grated Romano
3T chopped flat leaf parsley
1/2t red chili flakes (optional)
1 lb. linguine
Directions:
Start the sauce after you have boiled the pasta water and just added the pasta to it. Since this is a quick sauce they will be ready at the same time.
For the Sauce: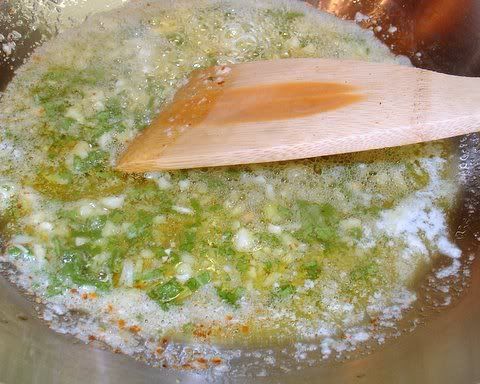 Add half the butter to the olive oil in the saute pan over a medium heat, when it starts foaming, add the minced garlic, minced sage and saute lightly. If you opt to add chili flakes, put them in now. Drain the shrimp and saute lightly in the pan until they start turning pink, then add the remaining butter and let it melt.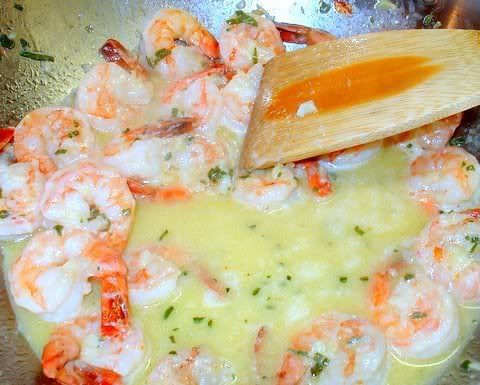 After the butter melts add the grated cheese and stir in until it partially melts, then toss in your drained linguine and mix the sauce into the pasta. Take off the heat and add the chopped parsley, toss and plate.