This may very well be the first recipe I ever modified to my taste. It was inspired by a recipe from Epicurean Recipes of California Winemakers put together by the Wine Advisory Board back in 1969.
Ingredients:
3/4 pounds brown

crimini

mushrooms

(about 4C sliced)
1/2 cube sweet butter
2 green onions or 1 large shallot
1/2C dry sherry
4T flour
1/2C cream
1 1/2C whole milk
salt & pepper to taste
garlic powder to taste (1/2t)
Directions:
Clean and thinly slice the mushrooms and set aside. Finely dice the shallot or green onions and saute in the butter over a medium heat. Add in the mushrooms and saute. Adding salt at this time will help the mushrooms to cook faster.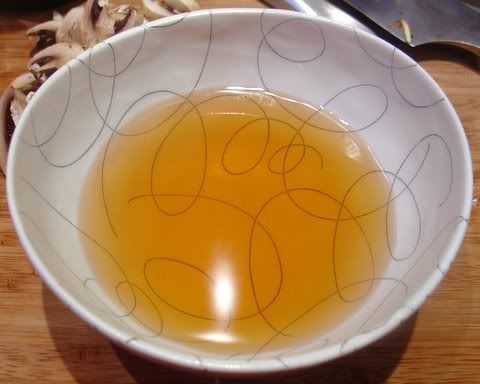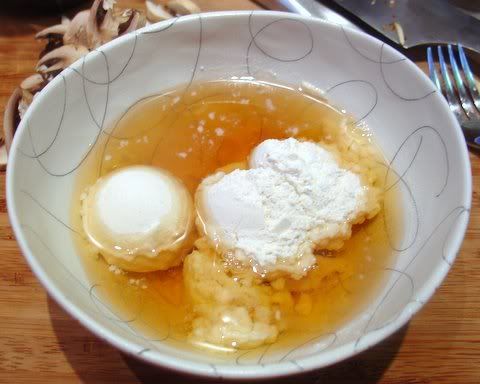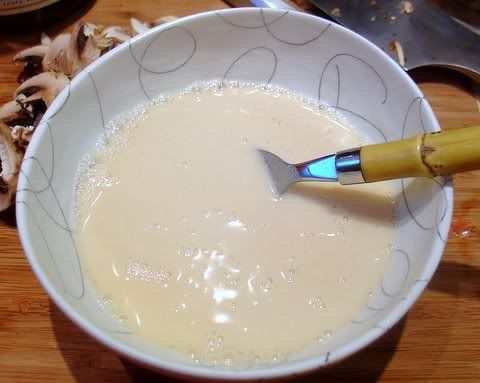 Place the sherry into a small bowl and add the flour. Stir until you achieve a thin paste that has no lumps, then set aside to add as the thickening agent.
As soon as the mushrooms have released their liquid, add the milk and cream. Then add cracked, fresh, black pepper and garlic powder to taste. Now add the sherry mixture and stir to thoroughly mix. Cover the pot and let simmer for 20 minutes,

stirring

every 5 minutes to make sure the soup does not stick to the bottom of the pot.