Un huh, I did more experimentation based on Toll House cookies. This time I used white chocolate because I couldn't find butterscotch. I also pulled out a bag of very fine grind coconut to sub for some of the flour, thinking that these cookies might have a heavier coconut taste.

Sorry, no photo of the finished product...yet.
Ingredients: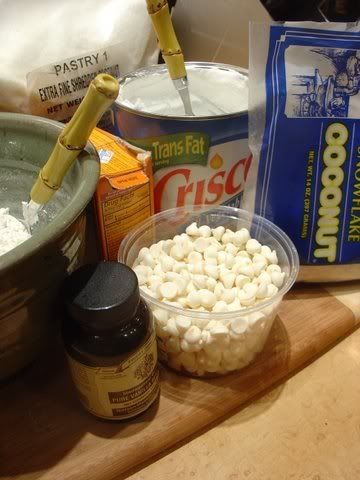 1 1/2C unbleached flour
1C finely ground coconut
1C shredded sweetened coconut
1t baking soda
1/2t salt
3/4C organic sugar
3/4C light brown sugar
1C Crisco or butter
2 eggs
2t vanilla
2C white chocolate chips
Directions: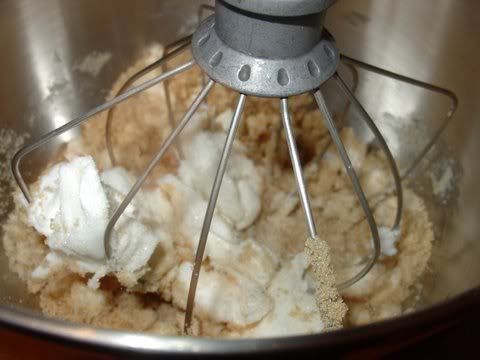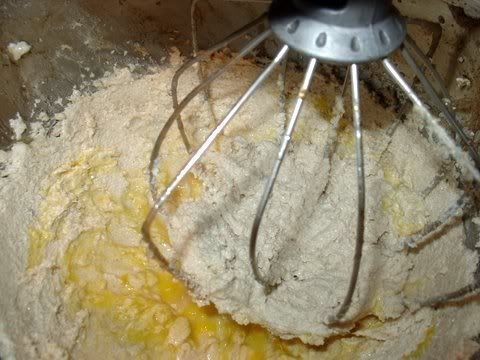 First cream the shortening with the sugar at a relatively slow speeed, but increase the speed as they start to incorporate. Add the eggs and vanilla. In a large bowl, combine the flour, salt, baking soda, finely ground and shredded coconut, then add them to the mixture of wet ingredients. Once they are incorporated throughly, add the chocolate chips. I prefer to use a very low speed when blending in the chocolate chips. Now place small scoops of the cookie dough on a nongreased cookie sheet and bake for 8-10minutes at 375 degrees, or until golden brown.