This jam is made fresh but I may try canning it in the future. It works well with both meats and cheeses as a condiment. My inspiration came from a pizza I had eaten at Fig's in Boston. It had gorgonzola and dried figs that had been plumped in balsamic, as well as prosciutto. I dare say this might be nice on a grilled ham and cheese sandwich too. I'll have to try that one of these days.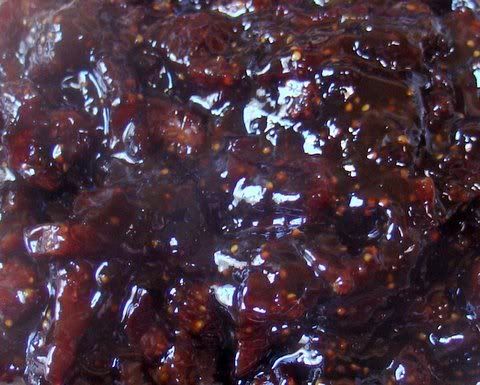 Ingredients: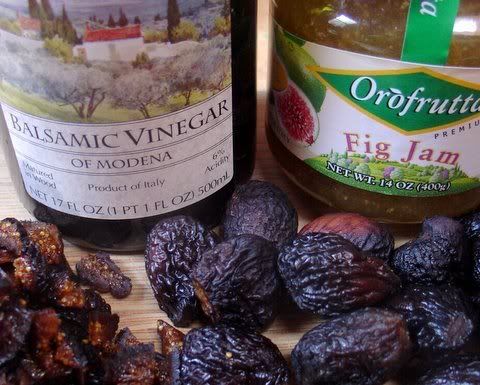 8 oz. dried Mission figs
1/2C balsamic vinegar
1/3C fig jam
Directions: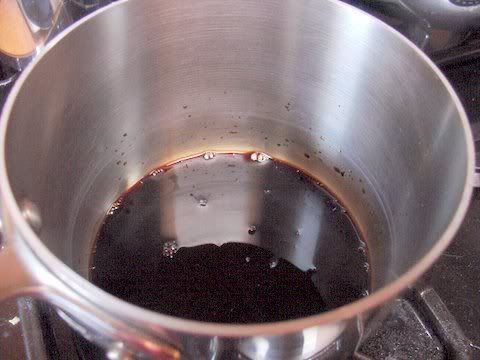 Stem and chop the figs. I use a very fine dice when making this for use in appetizers, but if it accompanies duck or pork a rough chop would work well. Simmer the balsamic and add the figs.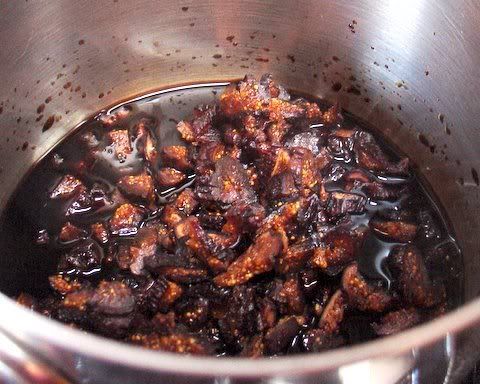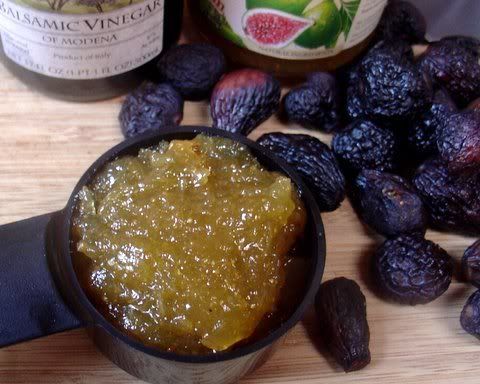 After the figs have cooked down a bit and the balsamic is being absorbed into them, add the comercially prepared jam and continue cooking down over a very low flame until a nice thick consistancy is achieved. Cool down and use. Refrigerate afterwards and it will last for months, although I would suggest that it be used within one month.