This variation of my balsamic onions was inspired by a single ingredient, Balsamfrutta orange flavored balsamic vinegar, the rest just fell into place. I'm not tied to a particular orange flavored olive oil but both O and Etruria are decent.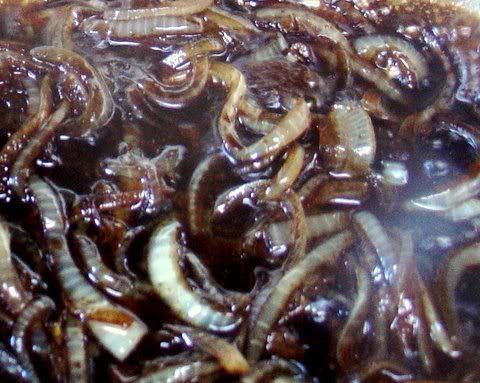 Ingredients:
2 large yellow onions
2T orange flavored olive oil
3/4C orange flavored balsamic
3T extra virgin orange flavored olive oil
salt
zest from half an orange
Directions: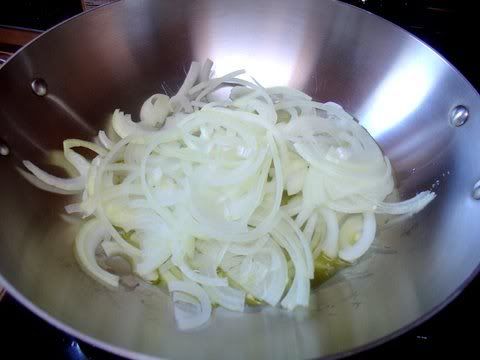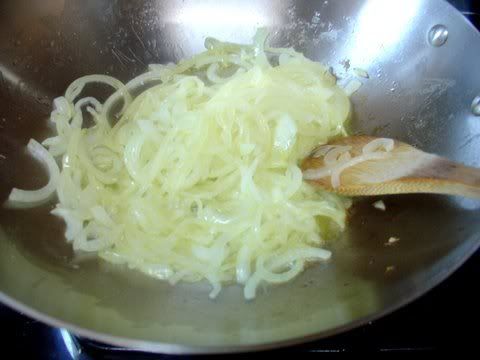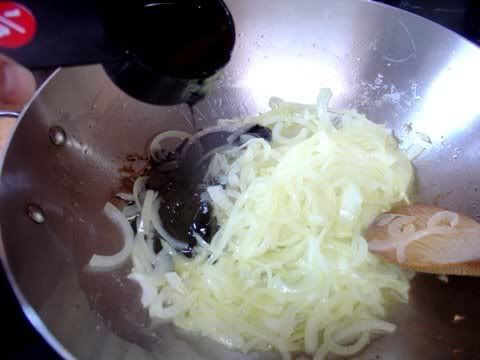 Peel and slice the onions thinly, then place them into the pan with the olive oil, that has been heated over a medium flame. Salt and saute the onions until softened, then add the balsamic vinegar. Lower the heat and let the vinegar slowly absorb into the onions. Taste and adjust the amount of vinegar to your liking.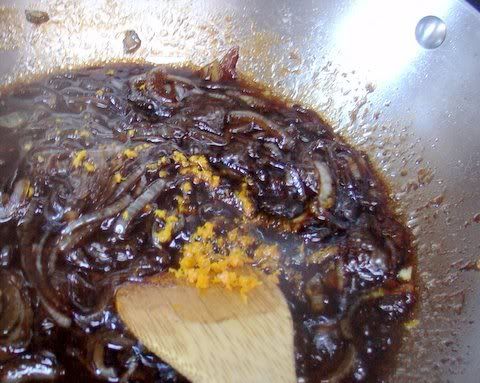 Add the orange zest and continue cooking until the onions are completely cooked.
Note: If there seems to be enough reduced balsamic in the pan, after you have removed the onions, you can make a very nice sauce by adding butter and a small amount of brown sugar.