"FANAFI...find a need and fill it" is the hallmark of a successful business. Polenta cups are my hallmark appetizer as once made, they need to be filled. My original filling was Green Thai Pork Curry. This year I tried making a version of that with red curry paste. Since polenta is as basic an Italian dish as possible (the Veneto is riddled with corn fields), Italian needed to be the flavor profile. We love polenta with sausage sauce, so the filling had to include sausage and tomatoes.
Ingredients & Directions for the Polenta Cups:
These can be found on the construction recipe two recipes before this one. Pay attention to the section called Flavor Notes and use the Italian version with Parmigiano and butter.
Ingredients for the filling:
5 Italian Sausages
1 medium yellow onion
2T extra virgin olive oil
1/2 small can tomato paste
1T good quality garlic powder (or 2 minced cloves)
freshly grated Romano
Directions: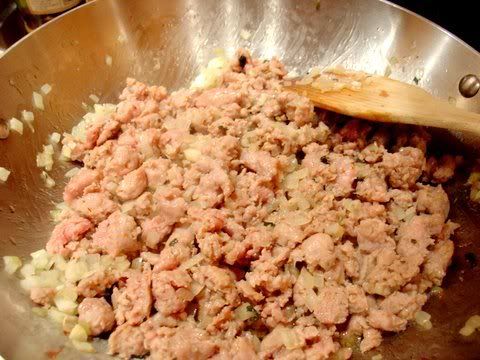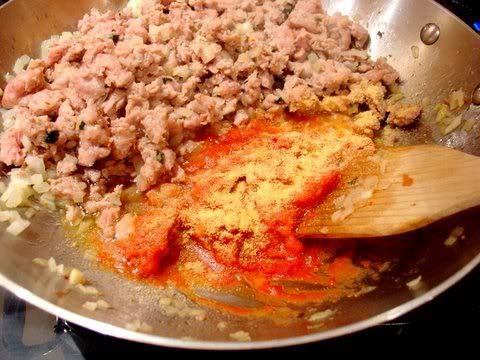 Saute the fine diced yellow onion over medium heat in the olive oil, then add the raw, skinned sausage and start breaking it up into small pieces; make them as small as you possibly can. After the meat has fully cooked, move it to the side of your pan, add the tomato paste and 1T garlic powder and mix them together until they have started caramelizing, then mix them with the meat.
Fill each cup with as much as it will hold , then sprinkle on the Romano and bake for about 8 minutes in a 400 degree oven.