Holiday gatherings always inspire the creation of new appetizer recipes. Truffle flavored caviar was a delicacy begging to be tried. In late 2006 the recipe for polenta cups was developed, and worked into 2 or 3 different flavors, one being truffle, so it could be used with the caviar we had tried on our anniversary at Tsar Nicoulai in the Ferry Building. Truffle oil was used in that batch, but Tartufata, a mushroom and truffle blended condiment, was used for the flavoring this time.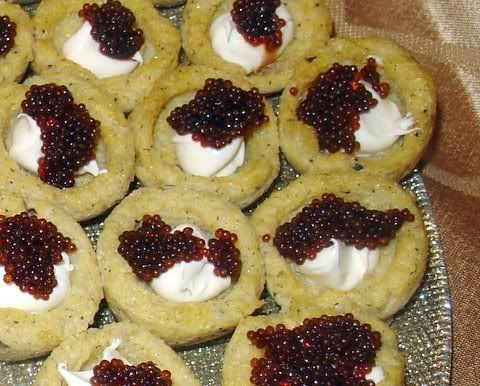 Ingredients
:
truffled polenta cups
(see the recipe Polenta Cup Construction)
1 small carton creme fraiche
1 2 oz. jar Tsar Nicoulai truffle flavored caviar
http://www.tsarnicoulai.com/
Directions: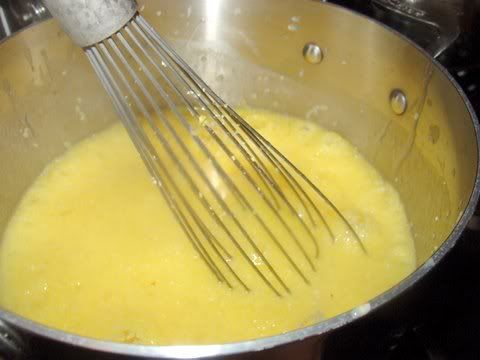 After making the standard polenta recipe, add about 1T of Tartufata (or sub 2t black truffle oil) after the pot is off the heat, add 1/3C grated Parmigiano as seen in Flavor Notes: of the Polenta Cup Construction Recipe.
Follow the construction methods listed there.
After the polenta cups have cooled, add a dollop of creme fraiche and as much of the caviar as you see fit to use, plate and serve.