Knowledge may be the benefit of a mistake, so this soup preparation allowed me to discover something new. When making bean soup, do not use salt or acid in your recipe until after the beans have become tender. I knew the salt trick, but this being only my second bean soup, I had no idea about the the acid (in this case from tomatoes and tomato paste) a mistake I had made with my first bean soup as well. With no interest in making the soup again right now, we're going with the photos on hand, so please ignore the fact that the tomato is in the photos long before it should have been added.
Day 1= Bean Soup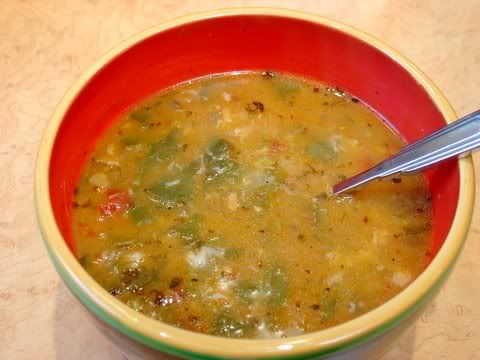 Ingredients:
1 pkg small white beans (soaked overnight)
1 large yellow onion
6 large garlic cloves
3 large Roma tomatoes
2T tomato paste
8 large sage leaves
3" sprig of rosemary
10 sprigs of thyme
1 oz of dried porcini mushrooms
2 porcini bouillon cubes
4C Swiss chard leaves
salt & pepper
water
Directions:
Chop the onion and saute in extra virgin olive oil over a medium heat until translucent, then add the finely minced herbs and saute a bit longer. You may also add the sliced garlic now or you can wait.
After the sauteing is completed, add the beans, stir, and add enough water to fill the pot 4" above the beans. Bring to a boil, then simmer covered until the beans are tender. If the beans seem undercooked after several hours, add more water and continue cooking. When tender, add the fresh tomatoes (and garlic if you have not already done so) to the soup. Saute the tomato paste in a small frying pan over high heat with some olive oil for a few minutes, add a ladle of the bean mixture and stir until all the paste is incorporated, then add it back to the soup pot. Place the porcini bouillon into the soup and stir.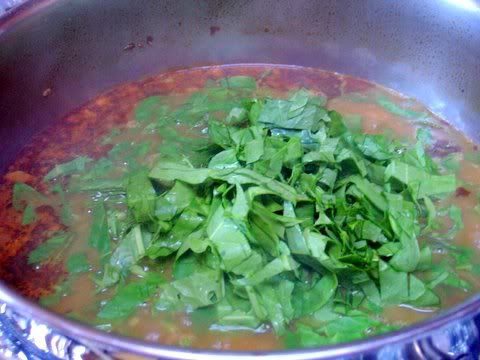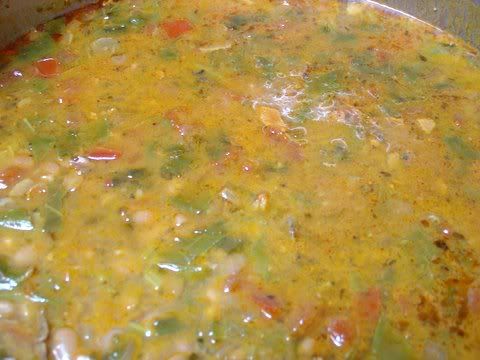 Now add the dried porcini and cook until the porcini are soft. Chop the chard and add to the pot, then simmer until the chard is fully cooked. Garnish with romano cheese if desired.
Day 2 = Minestrone
Additional Ingredients:
1/2 lb. small macaroni
Romano cheese for garnish
Directions:
Test soup for salt. If water has absorbed into the beans, add more water and adjust salt. Bring soup to a boil and add the pasta, then stir and cook until the pasta is al dente, or even well done if that is your preference. Place soup in individual bowls and add freshly grated Romano cheese to taste. Stir in the cheese so it melts evenly to avoid finding a melted clump of cheese in your soup.