After finding squash blossoms at the market
,
it was my goal to try and reproduce a

fettuccine

dish I had eaten in Rome many years ago. It was a delicately flavored cream sauce that had left a memorable impression.

1C milk4 oz. freshly grated

parmigiana
Directions: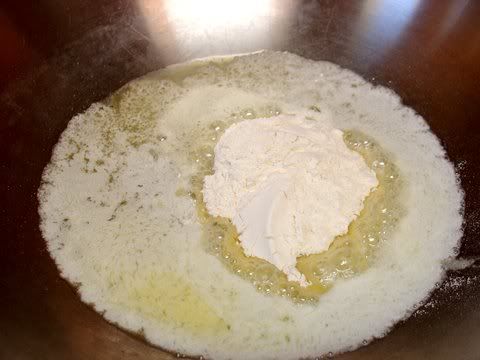 Remove the blossom petals from the stamens and set aside. Melt the butter in

a pan

large enough to fit the sauce and one pound of cooked pasta (

fettuccine

). Add the flour and stir over a low heat until the flour cooks but is not browned. Add the cream and stir until the paste is smooth, then add enough milk to make a slightly thick sauce.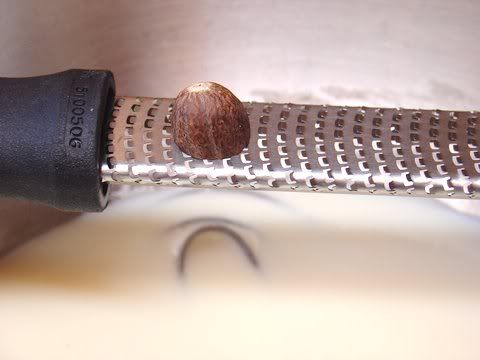 Grate nutmeg to taste, maybe 1/2t, stir in, then chop the squash blossoms lengthwise to 1/8" wide and add to the cream sauce. Stir the blossoms into the sauce until wilted, and take off the heat.