So here was the criteria...make

Brussels

sprouts taste palatable. I have never liked

Brussels

sprouts, but did once try them roasted with bacon. Not bad, the high heat helped to caramelize the sprouts and the resultant sweetness helped them to become passable. So I decided to sliver them for quick cooking, and saute with something flavorful to help mask their taste. This is the result.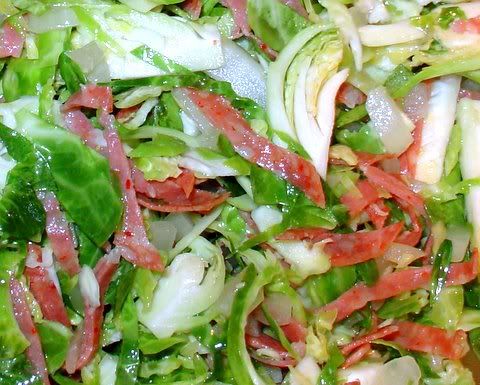 Ingredients:
20

Brussels

sprouts
1 small yellow onion
2T extra virgin olive oil
10 slices of hot salami
salt and pepper to taste
Directions: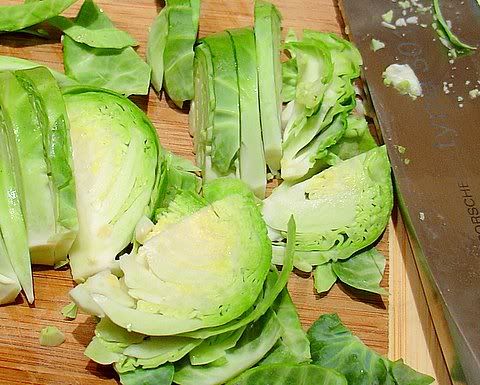 Cut the

Brussels

sprouts in half lengthwise, then set them on their flat side and slice into thin strips. Dice onion and set aside while you thinly slice the salami. Saute the onion in the olive oil over a medium heat until translucent, then add salami and saute for a minute or two, then add the sprouts and saute over a higher heat until fully cooked. Adding the salt and pepper with the sprouts will help them cook down faster. If need be you may substitute Italian dry salami and some red pepper flakes for the hot salami.