This soup has nothing to do with

Portuguese

tradition. It's more like "extradition" from my freezer and pantry into the pot based on a mutual agreement to empty the prior and fill the latter. It's cold, it's wet outside, I don't want to go to the store, but need a warm, nourishing dinner, so I decided it was time to start my purge of stored groceries. Combining lentils with rice also makes this recipe provide more protein than other soups.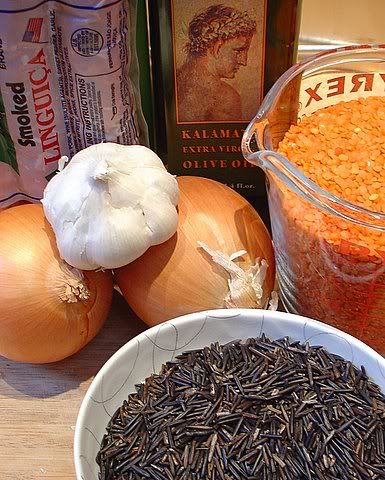 2t dried thyme (did I mention it was wet outside?)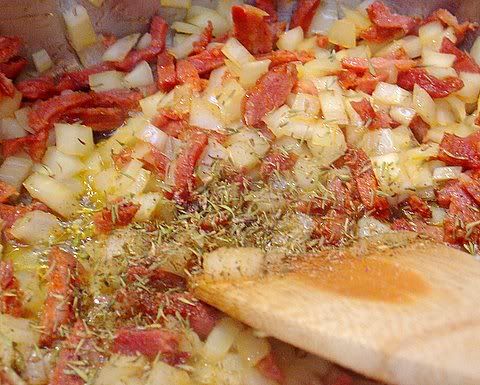 Slice the

linguica

, then cut into matchsticks to saute in the olive oil. Once the sausage is starting to render its fat, add the diced onions, some salt, and saute until translucent. You can now add the thyme, salt and pepper, if you haven't already done so. Add the rice and mix.
Then add the lentils and mix together. Next comes the water. While you're bringing the water to a boil, peel and chop the garlic and add to the soup. Cover the pot when the soup reaches the boiling point and bring the burner down to a simmer for 25 minutes. Stir, check rice and if it is not fully cooked add more water if necessary and adjust salt.