This recipe is being posted as a public service. It is not now, nor has it ever been, my recipe (although I do make one significant change to it). To my knowledge and recollection, it is the closest recipe to the one on the Bisquick box, in the mid to late 20th century. It is almost impossible to find on the Internet as "the original Bisquick cornbread recipe" so I'm hoping to save you the trouble of looking for it. It has been my favorite cornbread recipe since childhood.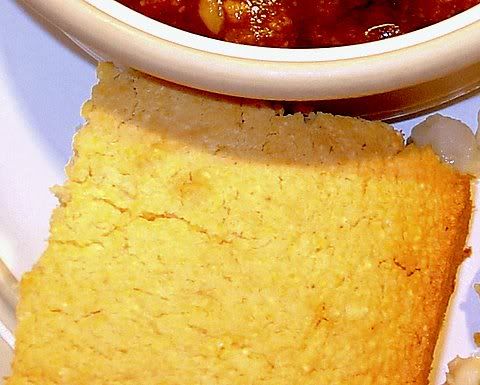 Ingredients:
1 1/4C Bisquick (original recipe - yellow box)
3/4C corn meal
1/4C sugar
2
/3C whole milk
1 large egg
1/4C melted butter (I sub extra virgin olive oil)
Directions:
Preheat your oven to 375 degrees, then grease a 9"x9" pan or a small cast iron skillet (8" diameter). Add all the ingredients together and mix into a thick batter. Pour the batter into the pan and bake for 30 minutes. Test with a toothpick; when the toothpick comes out dry after being poked into the center of the cornbread, it is ready.