It's no secret that I love the Sciabica infused olive oils, so when I saw that they were selling a lavender oil for cosmetic purposes and it had no additives, I challenged myself to come up with a few culinary uses for it. I mentioned the great selling point to one of the family members at Ferry Plaza Farmer's Market and he gave me a bottle free of charge. So far the Sciabica family likes the first recipe. I plan on trying it in a creme brulee as well as an ice cream, marinade, and even a salad dressing.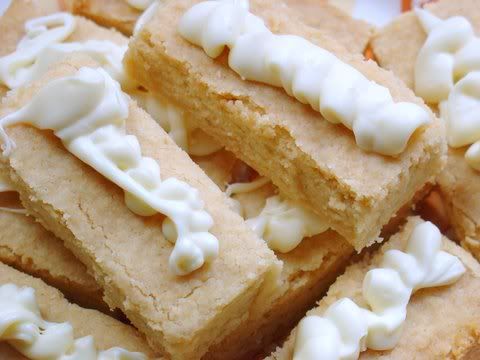 Ingredients:
1C unsalted butter
Sciabica Lavender Extra virgin Olive oil
2 1/4C flour
1/4C almond meal
1/4C sugar
4 oz white chocolate (Guittard is the brand I used)
Directions: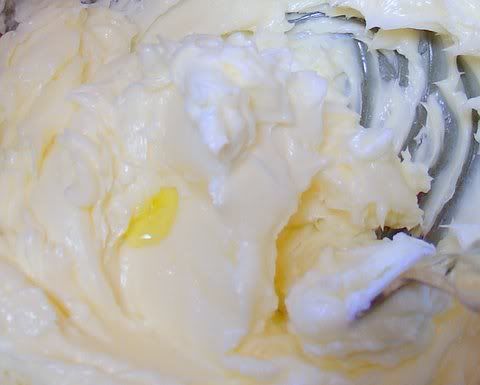 Bring the butter to room temperature and spritz in 6 drops of the lavender oil, then add the sugar (i used raw sugar) and cream them all together. Add the almond meal and flour and mix them together with a fork or pastry blender.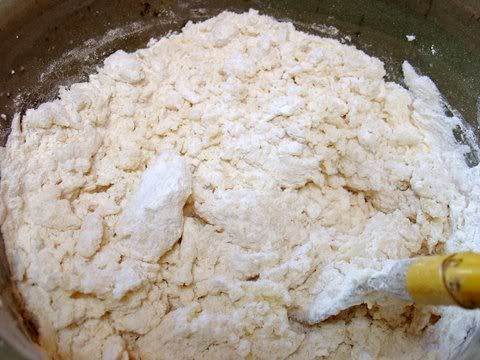 The mixture will look very powdery at first but will ultimately look crumbly and get to the classic texture needed for shortbreads. You can test to see if it's blended enough by squeezing some in your hands. If it holds together it is ready to place in your baking pan.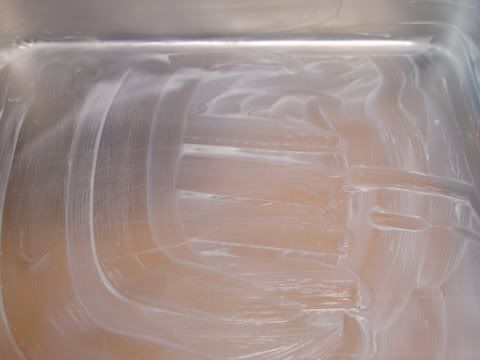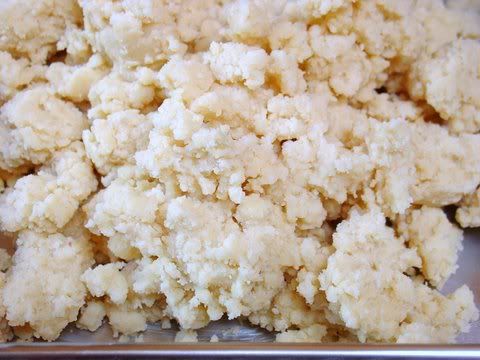 Butter a 9"x9" baking pan and scoop the mixture into it, then tamp down with a fork to spread the mixture evenly across the pan, making sure the sides are as thick as the center for even baking.
Next, smooth out the top surface (I use a wide spatula) and when you are through, place the pan into a 325 degree preheated oven for about 30 minutes or until it is a pale golden color. When the shortbread is fully baked, take it from the oven and score the top into the classic rectangular "finger" shape and allow it to cool to room temperature. I also use the spatula to help to evenly score the shortbread.
Cut the chocolate and heat in the microwave on medium in 30 second bursts. Stir in between bursts and when it had melted completely, add 6 more drops of the Sciabica olive oil. Blend it into the chocolate. I filled a pastry bag with the melted chocolate and added squiggles to the top of each shortbread finger. Since there were a few unmelted pieces of chocolate, it plugged up the nozzle and the oddly shaped squiggle were produced. Next time I will make sure that the chocolate is fully melted. There is a floral note to this shortbread but it does not dominate the butter. I prefer the clean look that comes from using oil instead of dried lavender.