Yes, you caught me. I've done this recipe before, but in fairness it was made with a commercial red currant jam and this is made with homemade apricot preserves. Besides, how many original recipes can a girl come up with on short notice?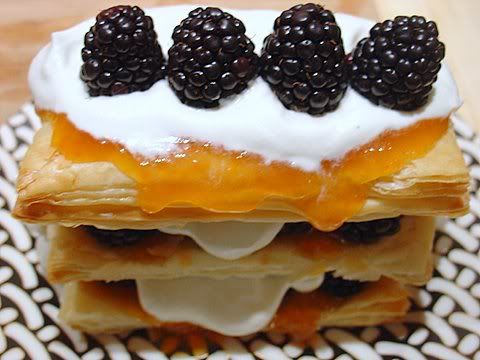 Ingredients:
frozen puff pastry
apricot preserves
extra heavy whipping cream
blackberries
Directions: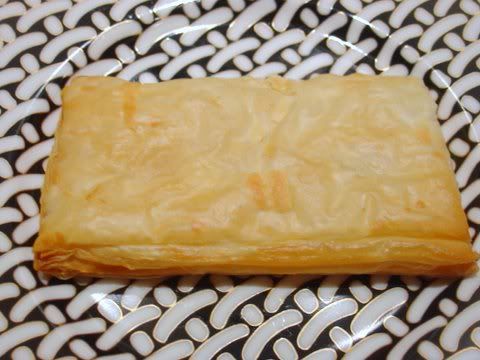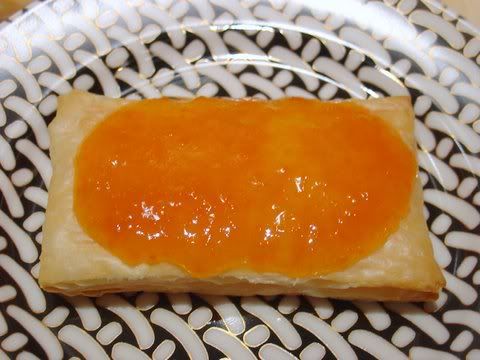 Many commercially made packages of frozen puff pastry com in 6" X 6" squares, so cut each in half , place on a baking sheet and bake according to package directions. After they are halfway baked, before they turn color but after they have puffed up, lay a 2nd sheet pan on top of them to keep the pastry flattened. Remove the sheet pan after a few minutes and allow the pastry to brown. Cool down the pastry and plate the first layer, then add a layer of preserves.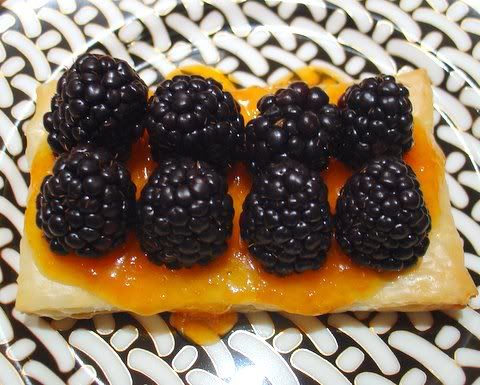 Add a layer of berries, then whip the cream and use vanilla if you choose, but no sugar. I don't bother with either for this dessert. Top the fresh berries with a generous amount of the whipped cream and add another layer of pastry, preserves and berries.