Some Springs are cooler than others and it's still soup time in these parts. Luckily I have a large selection of legumes and grains in my pantry, so soup can be made any time of year when the weather necessitates. This is a hearty soup that can be more porridge like if you use less water.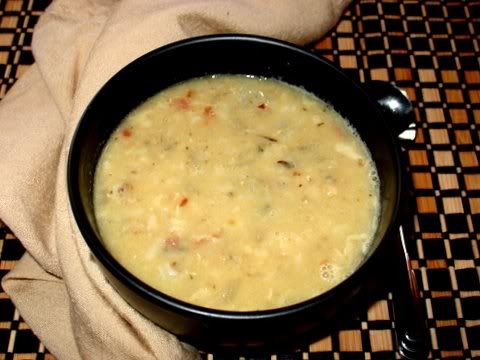 Ingredients:
1 medium yellow onion
3 oz of thin sliced pancetta
3 large cloves garlic
2C red lentils
water to cover by 1-2"
1t dried thyme
salt to taste
2T extra virgin olive oil
1/2C of wild rice
Directions: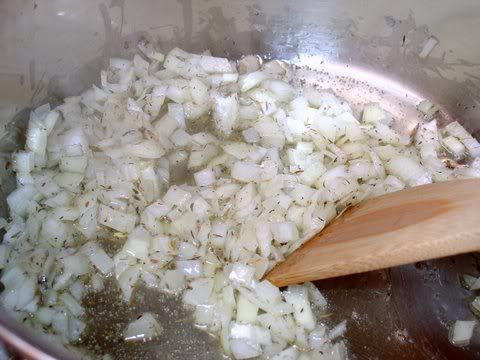 In a large stock pot, add the olive oil and heat over a medium flame, dice the onion and add it to the pot with the thyme. Saute until the onion turns translucent.
Rough chop the pancetta and add to the stock pot, saute.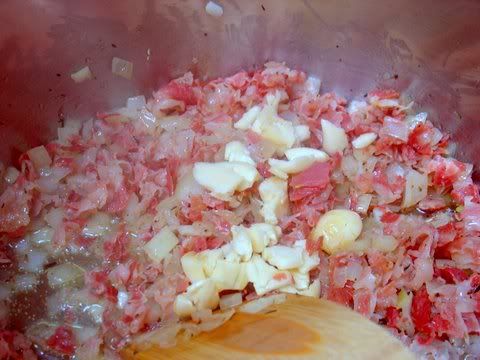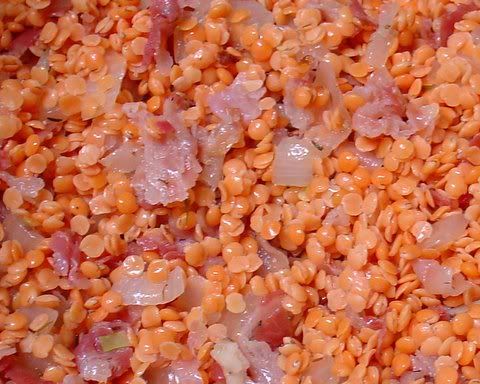 Chop the garlic and continue the sauteing for a minute, then add the rinsed lentils and enough water to cover by 1 to 2 inches. Let simmer in the pot for 5 minutes, taste the broth and salt to taste. I had the dregs of a bag of wild rice to use so I added it since it adds a nice textural contrast when the soup is cooked. More might even be better but the half cup was good enough. Cover the pot and simmer until the lentils have broken down and the rice is cooked.