Often hearing of the classic Sicilian dish "eggs in purgatory", yet having little specific information about them, made this recipe a real shot in the dark. That didn't deter me. What I knew about was the technique employed, of poaching an egg, not in water, but in tomato sauce. Because I wanted to use this as a brunch dish, I decided to beef it up (pork it up) with hot Italian sausage.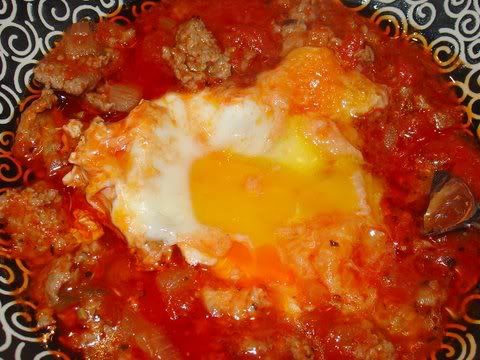 Ingredients:
1/2 medium yellow onion
2t dried basil
3 Italian Sausages
1 can of pureed tomatoes
6 large eggs
1T extra virgin olive oil
freshly grated Romano cheese
Directions: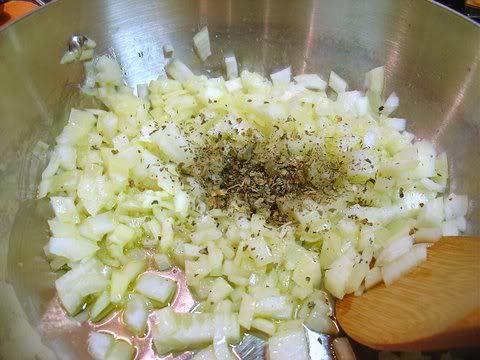 Dice the onion and saute in olive oil over a medium heat. Add the basil by crushing it between your fingers.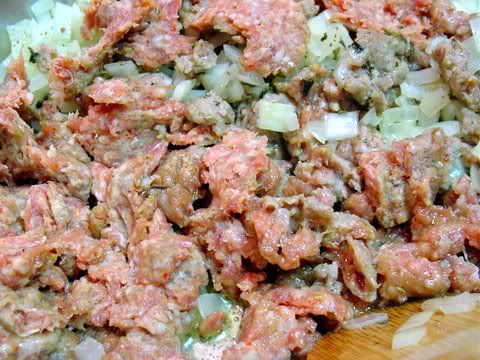 Remove casings and break the sausage into the smallest pieces possible, then saute with the onions. Break the sausage further if possible.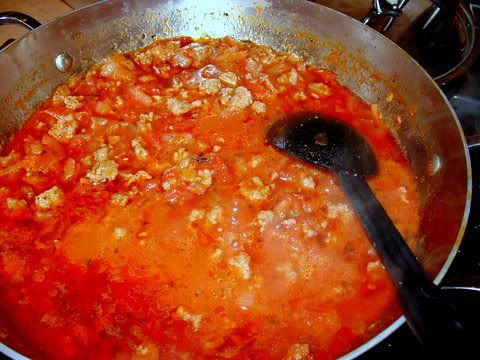 When the sausage is cooked, add the crushed tomatoes and cook down the sauce for 15 minutes, stirring occasionally.
Ladle some of the sauce into a small nonstick frypan or saucier to a 1"- 2" depth over medium high heat. Add the egg to poach.
Top with grated cheese as soon as the egg white is opaque and continue cooking until the cheese partially melts.
Slide into a shallow bowl and serve. You could also cook these in a large nonstick frying pan if you wanted to make them all at the same time. it would probably ressult in less sauce per serving and you need to space the eggs so they have some room to expand but not touch one another.