This compound butter was inspired by ingredients that I use most often in Italian cooking, rosemary, sage and garlic. I added a splash of balsamic vinegar for color and it made an appealing difference.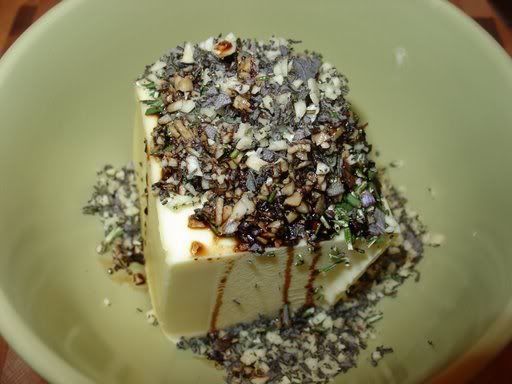 Ingredients:
1/2 pound unsalted butter
2 cloves minced garlic
8 large sage leaves
1 small sprig of rosemary
1t balsamic vinegar
1/4t kosher salt
Directions:
Mince the sage and rosemary leaves and add them and all other ingredients to the softened butter. Mix well, form a log with it in plastic wrap (see instructions and photos under Aleppo Pepper Compound Butter for greater detail) wrap in tin foil and freeze.
When ready for use on meats, poultry or roasted vegetables, thaw, cut, and serve.