This one is a mystery. I don't know where I heard about layering rose petals with sugar but I tried this years ago and like the subtle rose flavor in tea or to top shortbread or sugar cookies. I've even used it in jam making when I found myself short of regular sugar.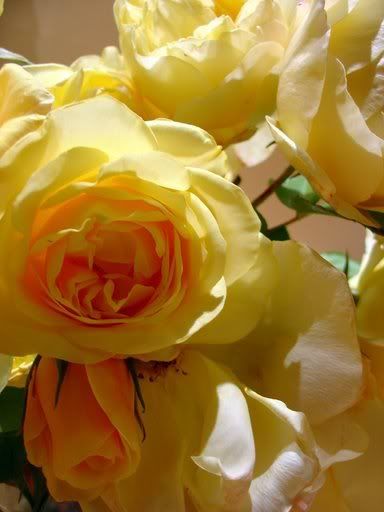 Ingredients: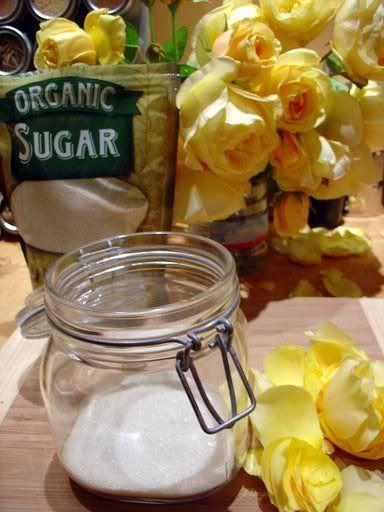 3-4 multi-petal, fragrant roses (I've used Graham Thomas because of the honey scent)
Sugar (enough to cover the petals in layers every 1/2" or so)
Directions: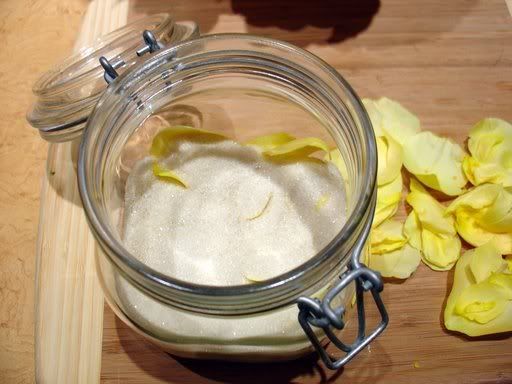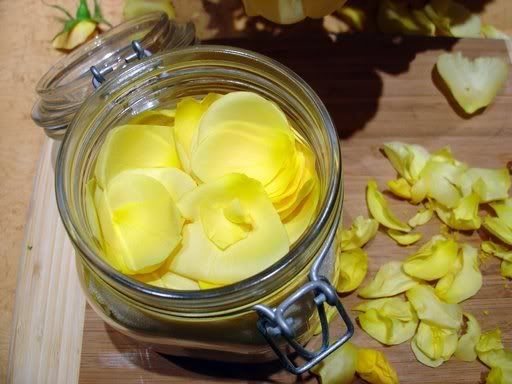 Start by layering 1/2 inch of sugar in the bottom of a lidded jar. Pull rose petals apart and dispose of any little critters that may have been visiting, then layer them 1 to 3 deep on top of the sugar. Add another half inch of sugar and then more rose petals, alternating layers until the jar is full. Cover tightly and set aside for several days.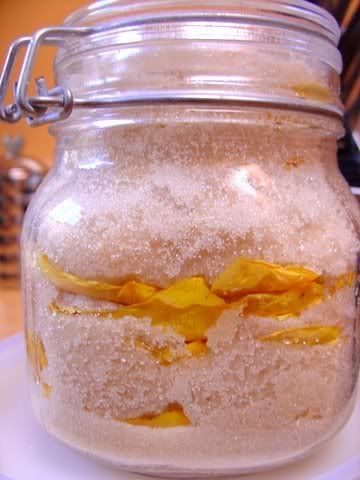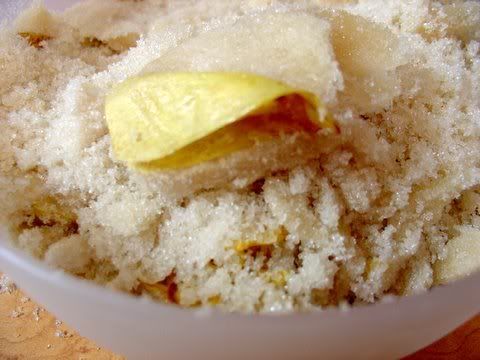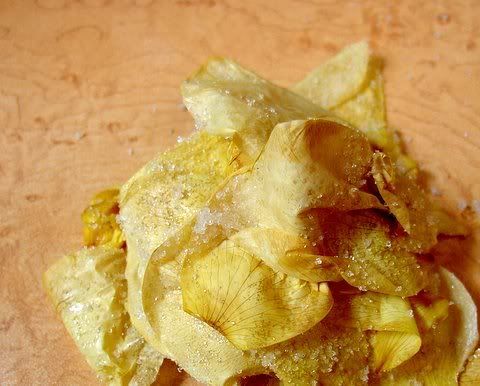 When the petals start to fade, remove them from the jar. You will notice that the sugar has absorbed the rosewater and is damp. Mix the sugar until the moisture is evenly distributed and reseal the jar. This may clump, but can be stored for months to use in drinks and to top desserts. It also is nice to use in preserves, it softens any acidic characteristics.