I came up with this recipe when I tried roasting pork tenderloin for the first time. I wanted to do something that would work as a nice counterpoint to the sweet balsamic onion relish that I would be serving with it.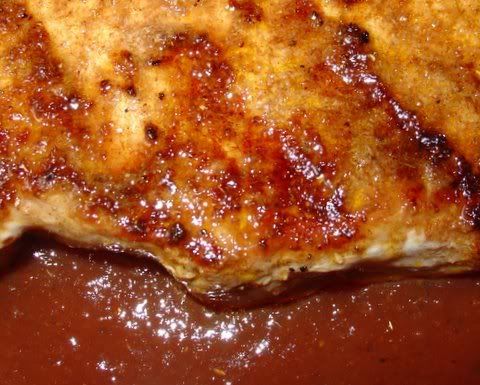 Ingredients:
2t garlic powder
1t smoked paprika
1t garam masala
1t ground cumin
1T extra virgin olive oil
Directions: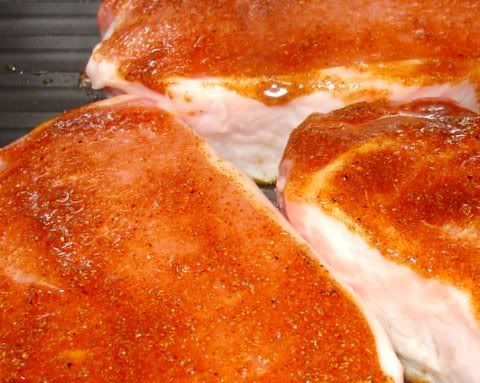 Mix all ingredients into a paste and rub on pork tenderloin or center cut pork chop, roast or grill and you're done. This rub may be applied just before grilling the pork chop, but for the pork tenderloin, I suggest letting it sit for one hour, wrapped tightly in plastic wrap.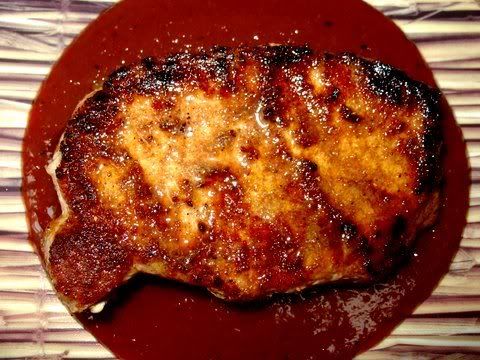 This center cut pork chop is sitting in a fruit sauce made with cherries and enhanced for this particular use with hot curry powder that I made from 1 part ground cumin, 1 part hot red pepper powder, and one part ground tumeric.