This has to be the easiest of all our grandmother's recipes and it's the one I go to when I need to prepare a dinner that is quick and keeps me out of the kitchen except to check on progress. I love to serve it over polenta.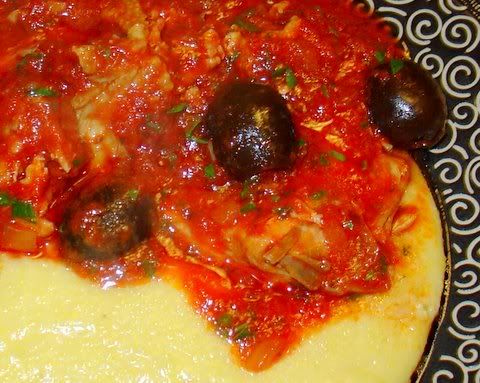 Ingredients:
4 chicken breasts
1 medium yellow onion
4 large cloves of garlic
4-6 large sage leaves
3T chopped flat leaf parsley
1 can black olives
1 lg can 6in1 tomato sauce
extra virgin olive oil for browning the chicken and sauteing the onion
Directions:
Cut the chicken breasts into thirds leaving on the skin and bone, then saute in a 6 quart saute or frying pan with lid. Add olive oil to the pan and saute the chicken parts over a medium flame. Turn the chicken to brown all sides. When the chicken has browned, remove from the pan and set aside.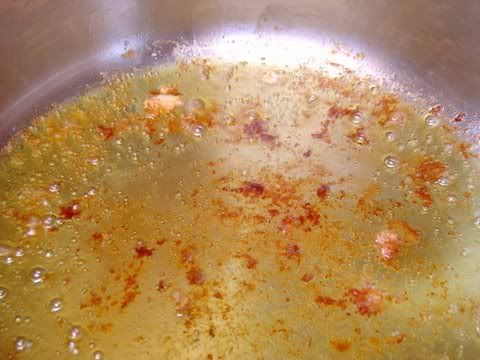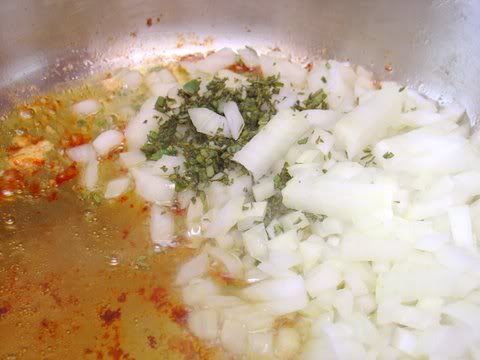 Use the same pan so you can have the added flavor of the chicken bits leftover from sauteing the chicken, add the finely diced onion and saute a few minutes. Then add the minced garlic, minced sage, and finely chopped parsley. Saute them for a minute or so. Add the tomato sauce with half a can of water. You might want to substitute 2 small cans of Del Monte tomato sauce for the 6in1, but use less water as it is a thinner product.
Stir to incorporate ingredients evenly.
Add back the chicken and any juices that drained from it, so that it is completely covered in the sauce. Now drain the can of olives and pour them on top of the
chicken, cover the pan, and lower the heat to a simmer. After it starts bubbling, stir it and partially uncover so the sauce can thicken from evaporation.
Check this every 15 minutes and stir to prevent sticking. It should be tender and ready to serve within 45 minutes to an hour. If the sauce is getting too thick, you may wish to add more water to thin this out (sometimes I do, other times I don't add water...it depends on the sauce I use, but it was in the original recipe even when Nana used a thinner sauce like Del Monte). The original recipe also calls for olives with pits, but I can never find them. Nana swore they made the cacciatore taste better. Serve over polenta or use as a pasta sauce after carefully taking out the bones.