The first time I ate a salad like this was in the hilltop hamlet of Domme in Southern France. I tried duplicating it as soon as I came home. The tang of the goat cheese is a perfect foyle for the sweetness of the honey.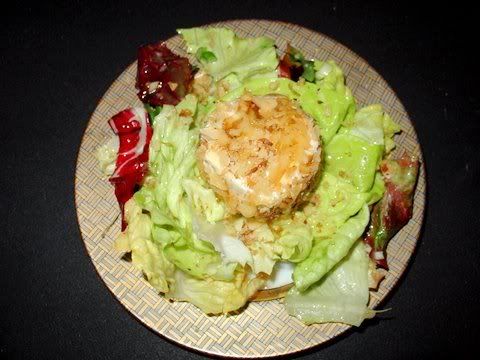 Ingredients:
1 large or two small heads of butter lettuce
1 log of goat cheese
walnuts
honey
1/4C walnut oil
3T red wine vinegar
2t dijon walnut mustard or dijon mustard
salt & pepper to taste
Directions: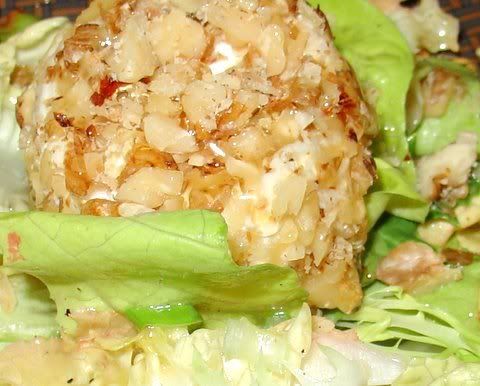 -Cut medallions of goat cheese into 1" widths, then press into chopped, toasted walnuts to cover completely. Set aside.
-Mix the walnut oil, vinegar, and mustard to make the dressing, adjust to the acidity level of your choice, and add salt & pepper to taste. Lightly dress your washed and dried butter lettuce in a medium sized bowl.
-Plate the salad greens. top with the walnut covered goat cheese, and drizzle honey on top of the entire salad.
Notes:
You can also leave the goat cheese plain and sprinkle walnut halves on top of the plated salad, before drizzling the honey. I would also encourage the use of a vanilla flavored honey in this dish.