This is not a traditional salsa as it is cooked, not fresh, but it's the one we grew up with and used exclusively with French bread. We would have been happy to make a meal of it. I guess you could say it was Nana's

bruschetta

topping. It's perfect for topping a meatloaf too.
Ingredients:
2 large yellow onions
2 medium green Bell peppers
12 cloves smashed garlic
extra virgin olive oil for sauteing
8C Roma tomatoes
salt to taste
Directions: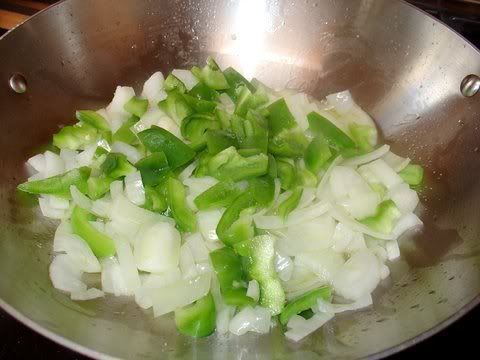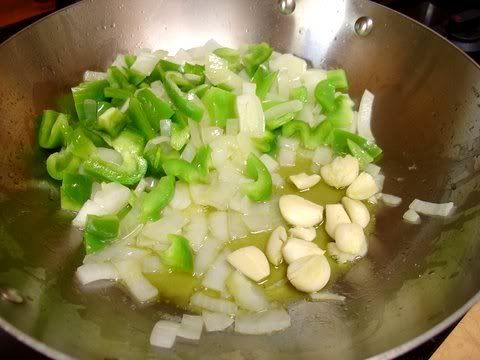 Cut the onions and peppers into large dice, sprinkle with salt and saute in the olive oil over a medium low heat until the onions become translucent. Add the mashed garlic cloves and saute until they soften a little, but do not change color.
Rough chop the tomatoes and add to the onion mixture, stir in, salt and saute to break them down a bit, then cover the pot and lower the heat to simmer. When the tomatoes have cooked down, they're ready to add to sterilized jars and preserve. Place in a boiling water bath for 20 minutes.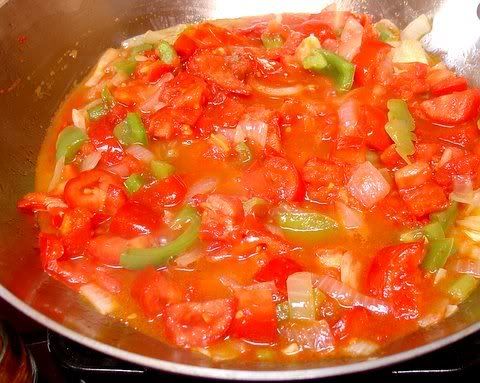 This recipe will only make about 4 pints of salsa...not nearly enough!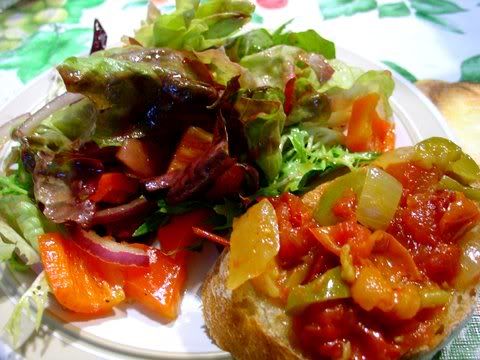 I actually did make a meal of it by adding a fresh salad that included uncooked salsa ingredients of fresh tomatoes, bell peppers and red onions instead of yellow, along with mixed salad greens of red butter lettuce and what Papa called "

cicoria

".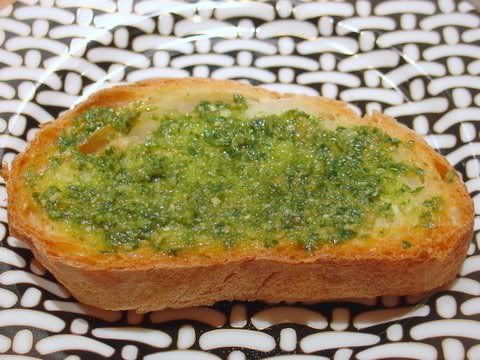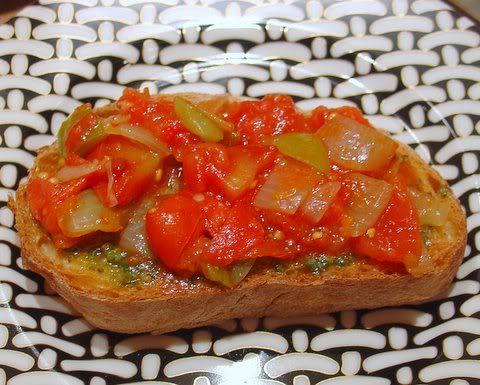 Nana used her "salsa" on plain French bread, but I decided to up the ante and toasted the bread, then layered it with some fresh pesto. It was good that way too, but no better than the way I originally tasted it.