What to do with leftover butternut squash, half and half, a cheese spread and onions? Try this. I should be so lucky if all my reuse of leftovers worked out so well. Now I don't have to order and try this in a restaurant.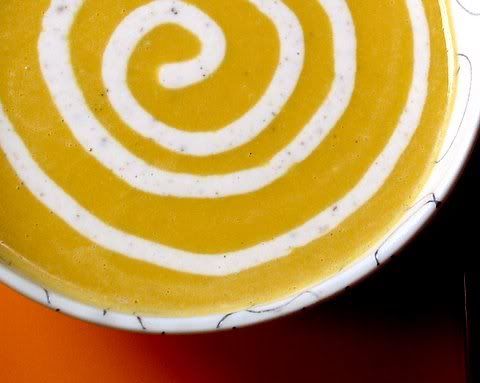 Ingredients:
1 1/2 large yellow onions
3C roasted butternut squash
2C chicken stock
2C water
1C half & half
1T extra virgin olive oil
1/8 cube butter
1T sugar
1t minced fresh sage
salt & pepper
Directions: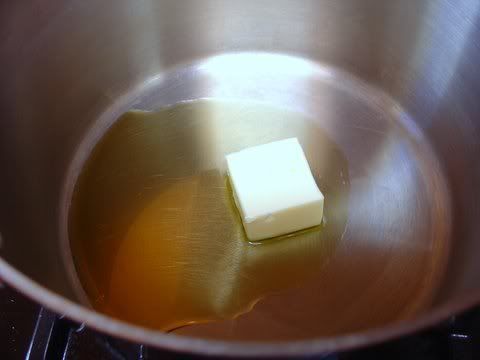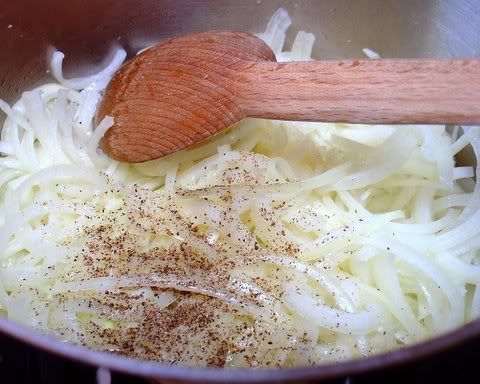 Peel the squash, cut in half vertically, scoop out seeds and wrap in tin foil, then roast in a 400 degree oven for 25 minutes or until soft. Heat the olive oil and butter in a 4 quart saucepan over medium heat, and add thinly sliced yellow onions. Saute until soft. Stir in the sugar to help caramelize the onions and continue sauteing. Add salt, pepper and sage to the onions and continue sauteing.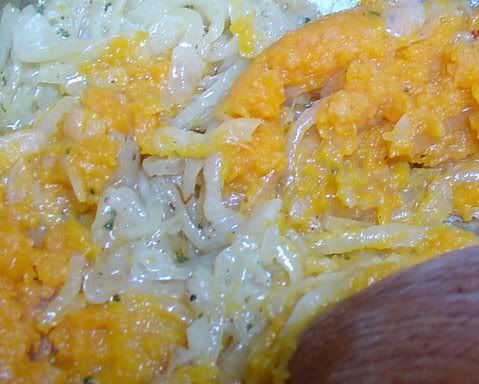 When you see a pale color difference in the onions, add the squash. Saute squash and onions for a few minutes, then add the chicken stock and water.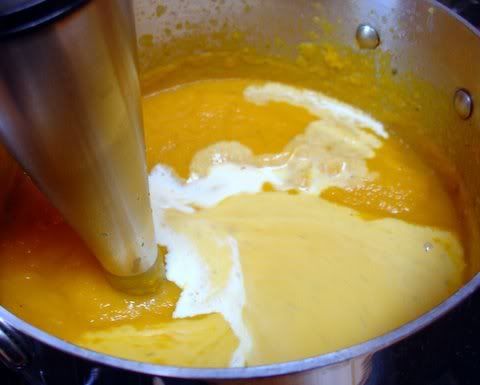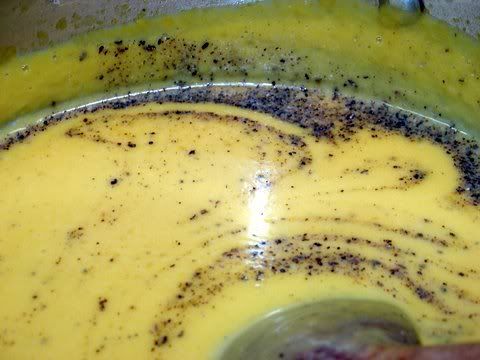 Puree with an immersion blender until very smooth. Add the half & half and continue pureeing. Taste the soup and adjust for salt and pepper. You should now have a sweet creamy soup that is good on it's own or with creme fraiche or in this case a goat cheese, truffle cream to garnish.
The first photo shows this soup with a garnish of a cream made of goat cheese, mascarpone, truffle paste, cream and half and half. It added a very rich taste to the soup. The second photo shows the soup with smoked duck cracklings added. They made a very nice accompaniment for this soup. Their smokey taste was a perfect counterpoint to the sweetness of the squash. I took the skin from a smoked duck breast and diced it, then fried over a medium heat until they became crispy.