It's fitting that I should be writing out this recipe during Lent, because as we were growing up Mom made this recipe many times on meatless Fridays. Lent is the only time we're still required to have those days. It was either this or creamed tuna over toast. One day, when I'm feeling really nostalgic, I'll try to make that too, and I mean really nostalgic. Since ceci and pasta are traditionally a Southern Italian recipe, we can conclude that this is a family recipe influenced by Papa and Nana's desire to make food he would like.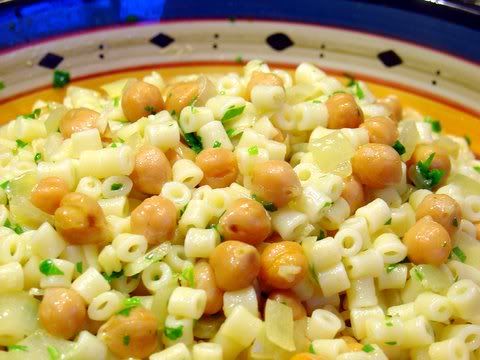 Ingredients:
1 15 oz. can of ceci (garbanzo beans)
1 lb. ditalini or tubetti pasta (short tubes)
extra virgin olive oil
1 medium yellow onion
2 cloves of garlic
1/4C fresh parsley (Mom didn't use parsley)
Directions: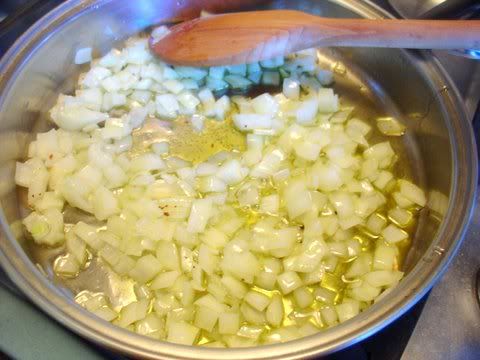 Fill a large pot of water and put in over a high flame to bring it to a boil for cooking the pasta. Heat a can of garbanzo beans until they become tender. Dice the onion and saute in olive oil over a medium flame until it has softened, then add the minced garlic and continue to saute.
Drain the ceci, add to the saute pan and continue to saute and stir until all the ingredients are blended. In the meanwhile, cook the ditalini and drain, then place in a large bowl, adding a handful of chopped fresh parsley and mix. To that add the beans and onions, drizzling on enough fruity olive oil to moisten. Mom didn't use the garlic or parsley. Still, this pasta dish is a favorite memory from childhood.