Sometimes being "thrifty" (miserly) pays off. A good expample of one of those times is this soup. A head of cauliflower almost old enough to start scool was taking up prescious space in the refrigerator, so it became the focal point of this recipe.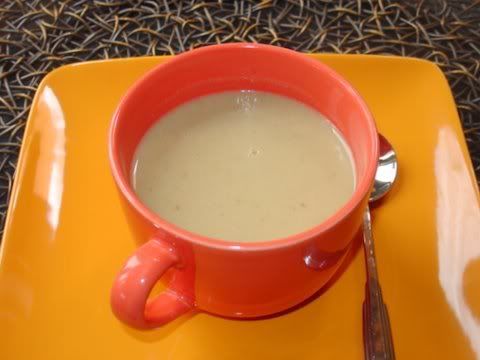 Ingredients:
1 large head of cauliflower
1 64 oz. can of chicken broth
Directions:
Clean the cauliflower and break it into florets, place it with the chicken broth and whole, peeled garlic cloves into a stockpot or large saucepan over medium heat and cover. Simmer until the cauliflower is almost cooked through, then add the spices and cover the pot once again, lowering the heat. When the cauliflower is tender, use an imersion blender to puree the soup, or pour the soup into a regular blender (you'll probably have to do this in several batches, since a blender would be too small for this amount). Stir in the half & half and check to see if you need more salt.