Not much thought went into this recipe. Although I have never eaten cheese grits I'm sure they are similar, and since I had leftover chili, it seemed the perfect accompaniment.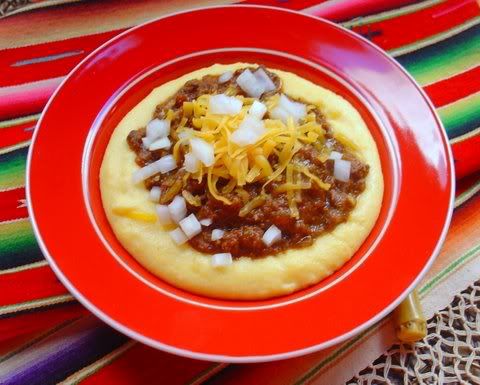 Ingredients:
1C coarse corn meal or polenta
4C water
1/2 cube butter
1C grated cheddar cheese
Directions: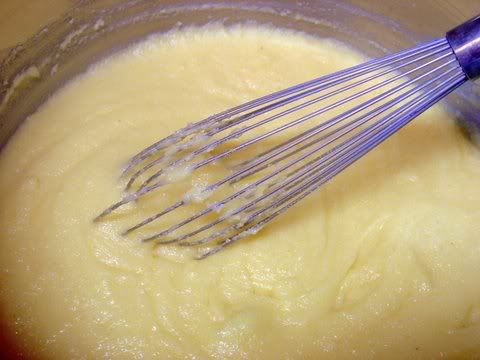 Bring water to a rolling boil in a large pan, then gradually whisk in the polenta until it is thoroughly mixed in. Keep stirring, but if necessary, turn down the heat until the polenta is fully cooked. Take off the stove and mix in the grated cheese and butter. Add salt if you desire and serve.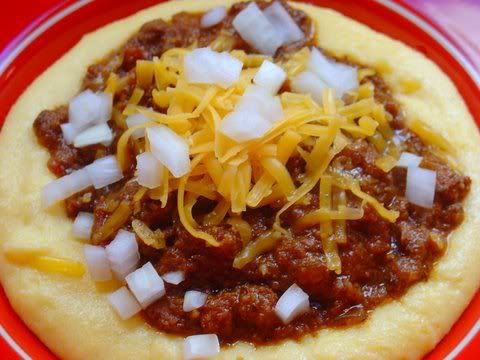 This was served with all meat chili, but could easily be served with eggs or bacon and eggs or a sauteed vegetable such as spinach or zucchini. I grilled the leftovers and served them with boudin noir and a fried egg for breakfast the next morning.